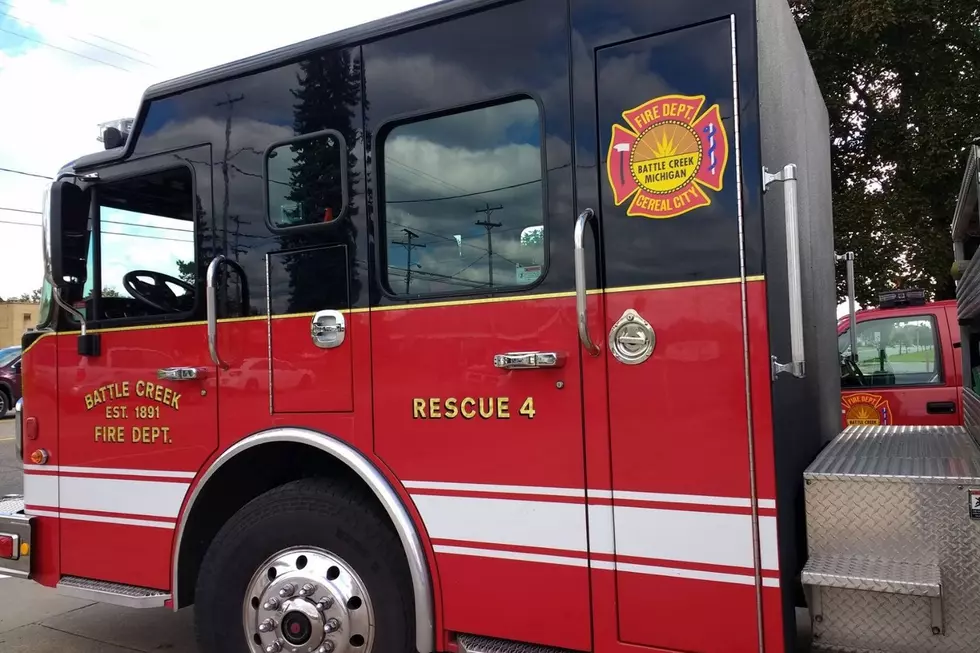 Two Dogs Killed, Resident Injured in Early Morning Battle Creek House Fire
Photo: Battle Creek Fire Department
A fire early Tuesday morning that caused heavy damage to a home in Battle Creek is under investigation. The Battle Creek Fire Department says that fire also left a person injured and two dogs dead.
Fire crews were called to the 160 block of Green St. at around 4:30 a.m.. When they arrived, flames could be seen coming out of the first floor of the two-story structure. They later learned that the fire had spread to other rooms in the home, the second-story, as well as the attic of the home. Firefighters were able to get the blaze under control in about an hour.
All occupants were able to exit the home before emergency crews arrived. One man suffered some minor injuries from burns to his hand. He told investigators that he had attempted to extinguish the flames before exiting the home. No other injuries were reported, but two dogs were not able to be rescued from the home when the fire began to spread and both of them are presumed dead.
Total damage is estimated at around $180,000. The cause of the fire remains under investigation at this time.
Colorized Photos of Battle Creek's Bijou Theater