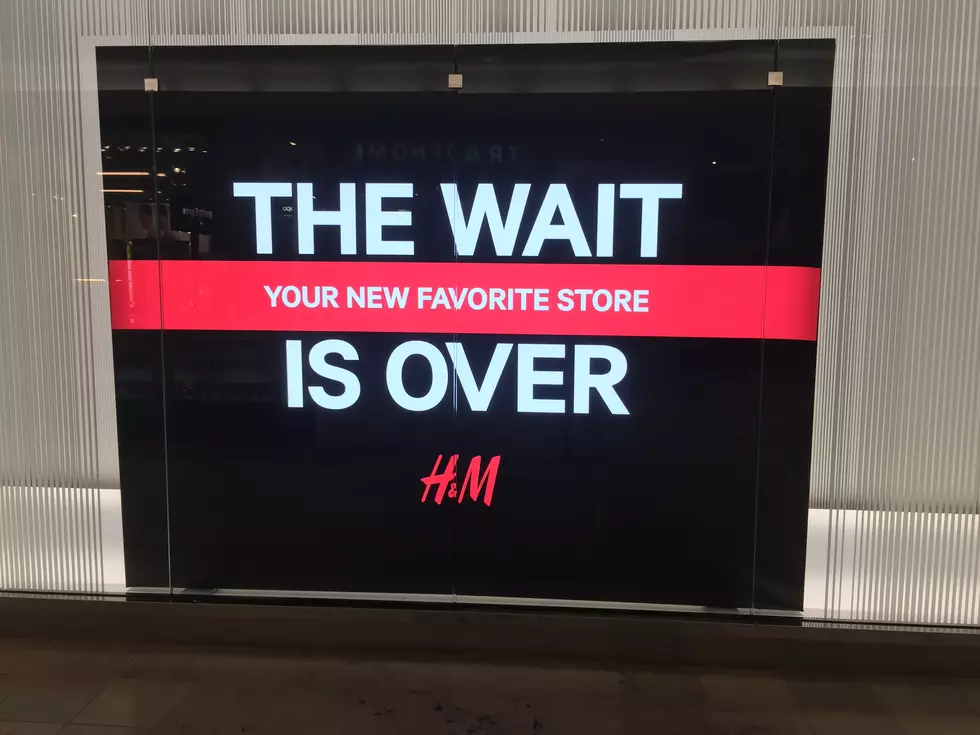 The New H&M Store Opened In Portage And It's Good
Heather McGregor/TSM
I went, I spent, and it was awesome!
We are constantly hearing about stores closing, but now a fresh new store has opened at Crossroads Mall!
H&M is one of my favorite stores, and I was truly disappointed when I moved to Kalamazoo and discovered there was not one here. Yesterday, at Noon that all changed because H&M held their grand opening.
The selection is mind blowing, and the staff is incredibly friendly.  The store does not disappoint, plus they are doing things for the community and the earth.
Company spokes person Patrick Shaner stated to Mlive.com that...
H&M allows customers to bring unwanted garments and textiles into any store to be donated to the business to give them a second life through being reworn, reused or recycled. This diverts clothing being tossed away, ending up in landfill and harming the environment. Every time our customers make a garment donation, we offer them a 15 percent discount off their purchase," he said. In 2017, H&M U.S. diverted over 2.5 million pounds of unwanted textiles from landfills, he said.
How great is that?!?! First clean out your closet, then refill it with the newest styles available. Love it! I should of brought in some clothes that I don't wear that often because this is what I brought home from opening day at H&M...
I love every piece and the prices are AMAZING!!!  Special sales will run through the weekend and I just need to stop myself from running back!
Welcome H&M, and thank you for coming!
BONUS VIDEO
Human Cannonball @ Homer Stryker Field