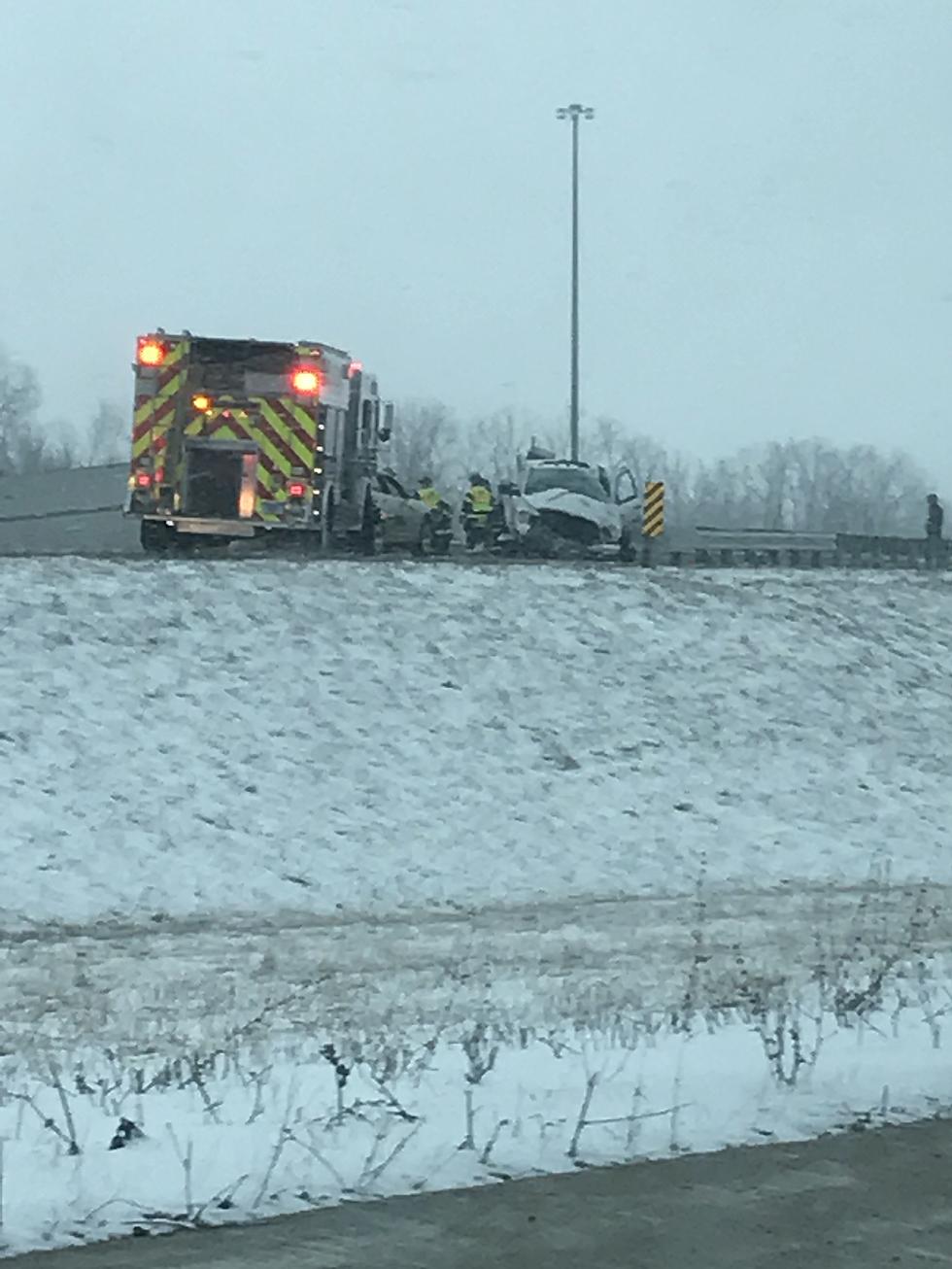 Pics Of Horrific Accident Involving Horse Trailer [UPDATE]
TSM: Dana Marshall
I69 North was shut down for hours Monday after an accident that ended in mangled steel and horses in the highway.
According to the DeKalb County Sheriff's Department, a truck carrying a trailer with eight horses near milemarker 329 on I-69 South. The vehicle crossed the median and hit a guardrail. The impact flipped the truck and caused the trailer to slide on the State Road 8 overpass.

Several horses were ejecting and four horses were caught under the trailer. One horse ran along the interstate to milemarker 324 before the sheriff's department was able to catch it. Two horses managed to break free while two others had to be removed by emergency responders.

The driver suffered minor injuries and was taken to a hospital. The passenger was unhurt.
I took the pictures below while getting off I69 at exit 329 (Auburn, Indiana) where the accident took place.  The truck is in rough shape.  I was able to find two small horses that looked to be safe and healthy.
---
Bonus Video: I69 Multiple Vehicle Pileup Valentine's Day 2015