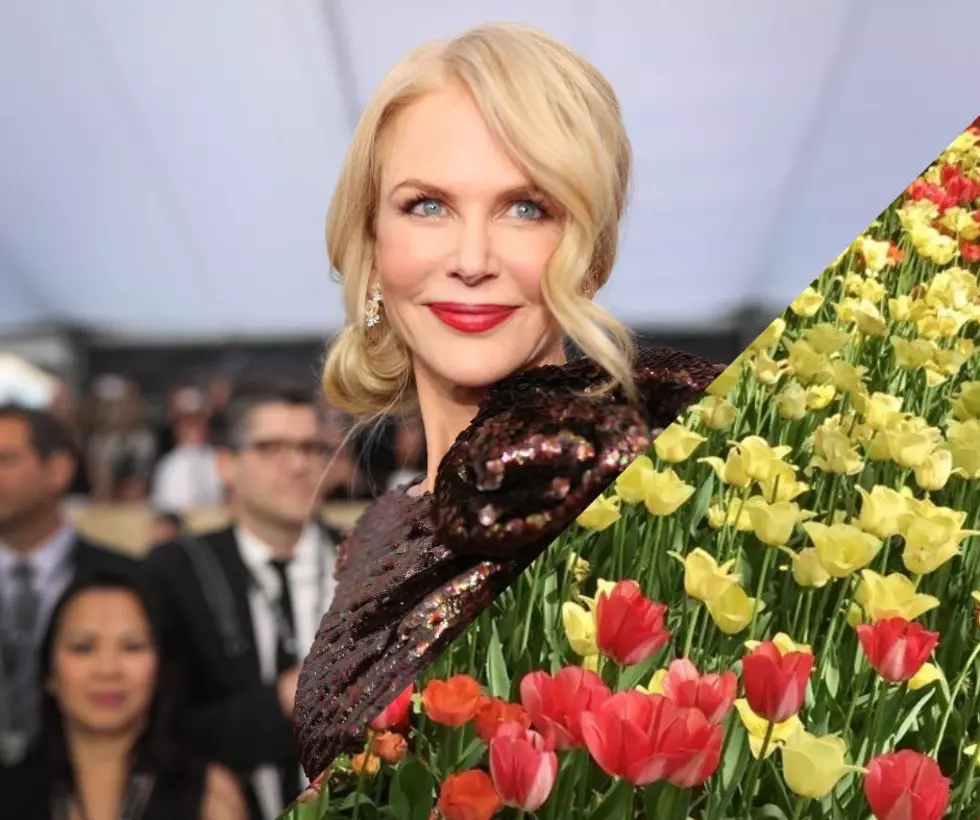 Why Isn't Nicole Kidman's 'Holland' Movie Filming in Holland, MI?
Getty Images for Turner Images/Canva
Hollywood is returning to Michigan! Well, sort of.
Ever since the project was first announced back in June 2022, West Michigan has been buzzing with excitement over Holland, Michigan's starring role in Nicole Kidman's latest film for Amazon.
However, both Holland locals and fellow West Michigan residents were disappointed to learn that the majority of filming didn't in fact take place in Michigan. What gives?
'Holland, Michigan' 
Set during Holland's famous traditional Tulip Time celebration, the film both stars and is produced by Academy Award winner Nicole Kidman. According to its IMDb page the aptly titled Holland, Michigan is,
A thriller centered on a woman [Kidman] who suspects her husband is cheating, and enters into an affair of her own, before learning her husband's true, dark secret life.
Sounds sinister-- count me in!
Locals React
While the film was in search of local extras in the Holland area and a portion of filming did in fact take place at the historic De Zwaan windmill, news that the movie had just wrapped up filming a parade scene in Tennessee was quite perplexing to some folks.
Here's what locals said on social media:
"Holland people are going to laugh when they watch this it's not even close to our downtown!" - 

Denessa Renia Farrow
"Doesn't make sense.. might be about Holland Michigan.. but wouldn't you use our Holland Bands original . And our people, town , and beautiful tulips ..." - 

Sylvia Gamez
"It's dumb that they wouldn't just film in actual Holland, MI. I might have cared to watch it then." - 

Tracy Heslinga
Made in Michigan
Unfortunately, former Michigan Governor Rick Snyder discontinued the film tax credit program in 2015 making it more expensive to film movies in Michigan. Haven't you noticed that everything seems to be filmed in Georgia these days?
Back when we had a film tax incentive big Hollywood movies like Batman v Superman: Dawn of Justice, Transformers: The Last Knight, and 30 Minutes or Less were all filmed here.
In fact, when I worked for radio stations in Grand Rapids, Hollywood took over our studios and used our building for many scenes in the Jason Segel/Jesse Eisenberg film End of the Tour. I swear, I locked eyes with Jason Segel in the hallway and I think my little '94 Ford Taurus can be seen in the background. Those were the days!
Coming Soon?
Last I heard a new bill had been introduced in the Michigan legislature to restore Michigan's film tax incentive in an attempt to bring movies back to the Mitten. Think about it-- These films are big projects that bring an entire crew from California with them.
These are working individuals who need to be put up in our hotels, eat at our local restaurants, and even require additional help from our locals. It all brings money back to Michigan, and that's a win in my book. Let's make movies in Michigan again!
These 31 Movies Filmed Scenes in Michigan
Most of us know that 8 Mile and Robocop were filmed in Michigan, but did you know that Die Hard 2, The Karate Kid, Oz the Great and Powerful, and others were too?
7 Must-See Spring Destinations in Michigan
It's been a long winter in Michigan. Now that we're thawing out, here are the best places to visit in Michigan during springtime.