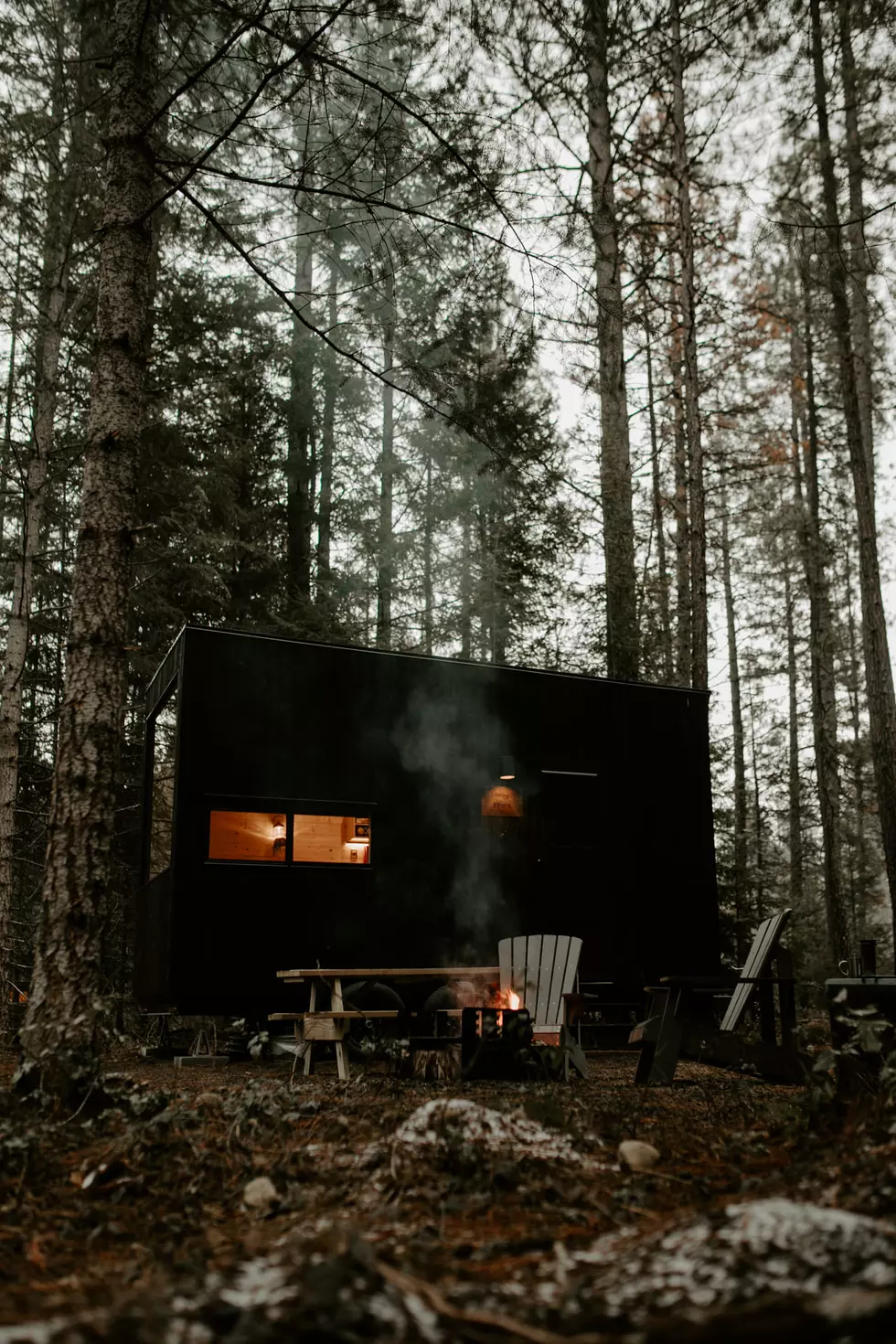 New Michigan Vacation Spot Asks You to Lock Up Your Cell Phones
Mikayla Herrick Photography
Just yesterday, my significant other and I were lounging on the couch watching the latest episode of a favorite show when I realized...neither of us were actually paying attention. Instead, we both had our faces buried in our phones catching up on the current social media drama. We couldn't even be bothered to pay attention to a show we both love. There are just too many distractions! Which is why this caught my eye.
Getaway: A Day off for the Always On
There's a company called Getaway that provides lodging for people who want to disconnect from their lives for a brief period of time. Judging by their website, I would describe the set up as AirBNB meets fancy camping. The Getaway sites are usually secluded, away from cities and surrounded by woods. They have 12 locations across the U.S. with a 13th coming to Michigan.
Escape From Chicago
While their marketing is targeted towards people who live in busy cities, the newest location opening in Michigan is actually just north of Grand Rapids in Barber Creek and will be open to everyone. They're aiming for Spring, which is right around the corner. As far as safety surrounding Covid-19, staff members will be in masks, there's no contact between guests and staff members, cabins are deep cleaned and they're spaced more than 6ft apart. You can see the layout of the cabins below:
What's included with the cabin?
Getaway's goal is to help you disconnect. But, that doesn't mean you're 'roughing it'. All cabins come with the following:
A cellphone lockbox (so you won't be tempted to check those notifications)
AC and heat
Hot water
A private fire pit
And more. See the full list here
By the way, the cabins are also dog friendly for an additional price.
Speaking of price...
As far as cost is concerned, much like hotels, the rates seem to change depending on whether or not it's the weekend or a "peak" time...whatever that means for an isolated getaway. I browsed through the calendar and saw rates ranging from $149 to $299 per night on average.
I once took a trip to the Bahamas and had no cell reception for an entire week. It. Was. Glorious. I can't remember the last time I've been as relaxed as I was after that trip. It really is therapeutic to just spend time either with yourself or with a significant other without any distractions. If you've yet to find the opportunity to briefly disconnect from life, whether that be technology, work, or just life in general, I would definitely recommend it...even if its not at the Getaway cabins.
If, however, this sounds like your cup of tea you can book your stay with Getaway here.
KEEP READING: See 25 natural ways to boost your immune system
LOOK: See inside a modern day castle complete with drawbridge