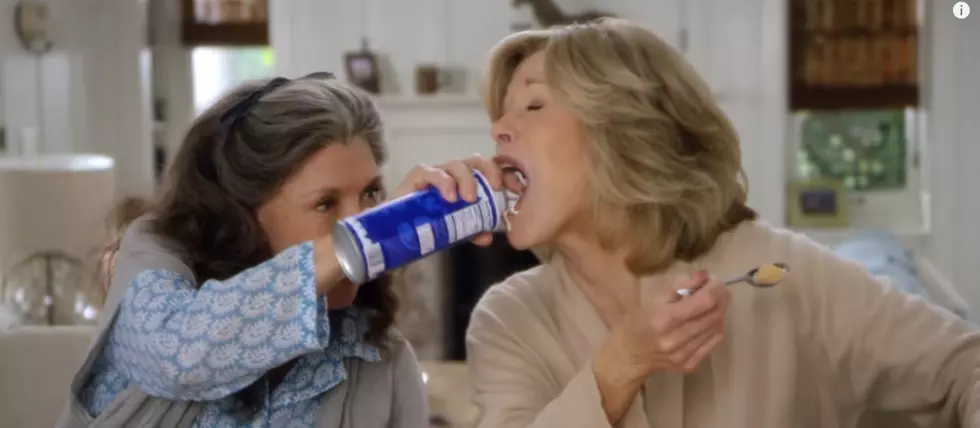 Lily Tomlin and Jane Fonda Are Coming To Michigan
youtube/netflicks
The stars of "Grace and Frankie" are fighting for Michigan residents
Lily Tomlin and Jane Fonda are returning to Michigan to support the ballot proposal to raise the minimum wage. According to Mlive.com...
The Michigan One Fair Wage proposal would raise the state's minimum wage from $9.25 per hour to $10 in 2019 and $12 by 2022. If the proposal become law, food servers -- who currently earn $3.52 before tips -- would get the full minimum wage by 2024.
The vote is controversial  and the Michigan Court of Appeals has gotten involved to go over the proposal and decide if it should go on the ballot. Until they make up their minds Lily and Jane will be fund raising to help the cause!
Lily and Jane's Michigan Tour Schedule
This is not the first time this super duo has been to Michigan to help with the 'Michigan One Fair Wage' proposal, in fact they were here just back in September of 2017.
Lily Tomlin and Jane Fonda have close ties to our great state. In fact, my Mom went to high school with Lily Tomlin; my Mom said she was nice to everyone and very popular because of her kind attitude. Plus, Jane Fonda's second husband grew up in Royal oak and attended U of M.
I love the show 'Grace and Frankie', I love those two ladies, and I love that they are fighting for better pay for a job done well!
Gracie and Frankie Trailer
BONUS VIDEO
Heather McGregor Meets Eric Kattelus at the Stanley Cup