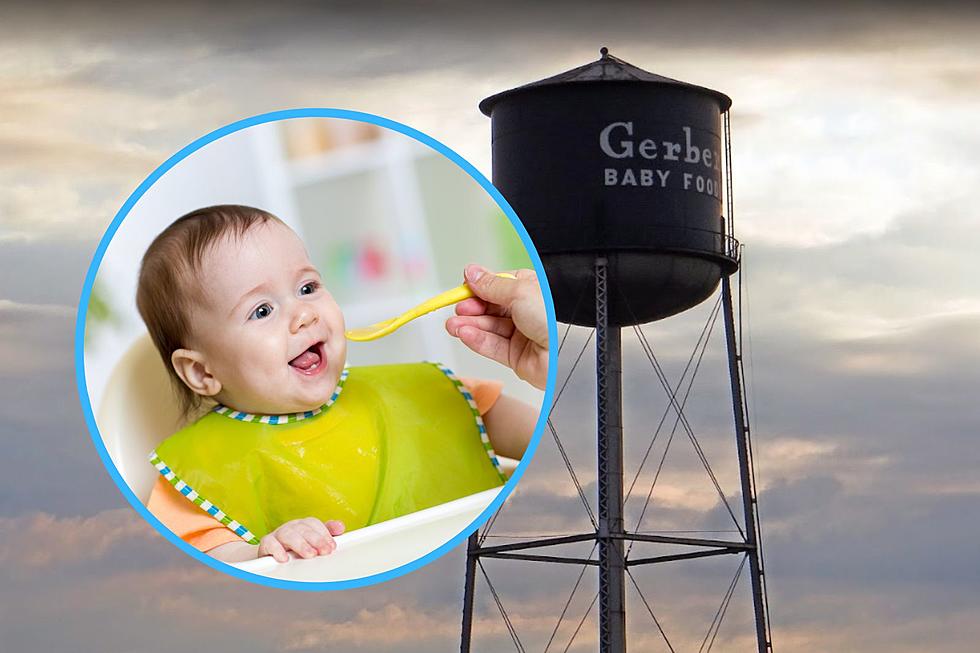 Why Does Fremont, MI Have An Entire Festival Dedicated to Baby Food?
Google Maps/Canva
Oh, baby! It's getting to be that special time of year when the city of Fremont, Michigan holds its annual festival dedicated to...baby food?
Why would a Michigan city be so obsessed with baby food that it dedicates an entire festival to it? Believe it or not, it turns out there's actually a very logical reason behind this annual celebration!
Fremont Canning Company
Frank Gerber founded the Fremont Canning Company in rural Michigan in 1901. At the time, the company's sole focus was packaging peas, beans, and fruits. That was, until the wife of Frank's son Daniel made a suggestion: sell pre-strained baby food. 
Daniel's wife Dorothy complained of the tedious and time-consuming process of, "cooking, mashing, and otherwise preparing solid foods for infants" and after careful planning and research the baby food line was first introduced in 1928.
Thus, the Gerber baby food company was born!
National Baby Food Festival
Now known as the "Baby Food Capital of the World" Fremont holds the National Baby Food Festival (NBFF) each year during the third full week of July. Says the Fremont Chamber of Commerce,
Fremont draws over 50,000 people...each year for the Festival. The National Baby Food Festival has a reputation for providing good clean family fun, so come and join us for the Festival!
This year the festival will take place July 19-22, 2023 and feature fun baby-themed events for all ages. Attendees can expect to see the kids parade and the grand parade, enjoy the carnival, car show, baby crawl, and of course-- baby food eating contest!
Gerber Baby Contest
Gerber also announced their annual search for this year's spokes-baby. The yearly photo search contest is now underway so if you think your baby has what it takes to be an official Gerber baby submit your photos online now through June 11.
5 Things You Didn't Realize Were Invented in Michigan
You already know about cars and cereal, but did you realize these five items also came from the Great Lakes State?
Top Baby Names in Southwest Michigan 2022: Girls
Bronson BirthPlace welcomed over 4,500 babies in 2022. These were among the most popular names for baby girls.
Top Baby Names in Southwest Michigan 2022: Boys
Of the 4,500 babies born at Bronson BirthPlace in 2022, here are the most popular names for boys.