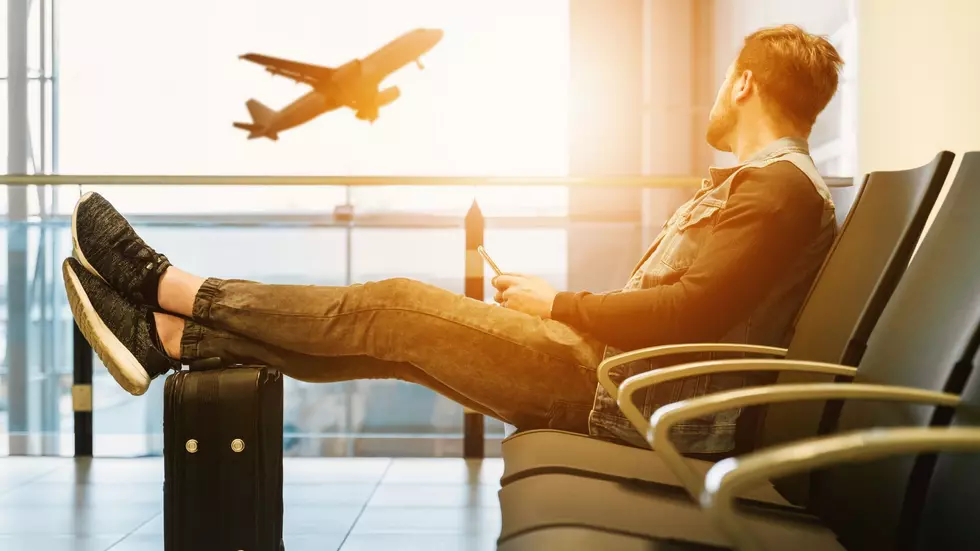 Detroit Metro Airport Ranked 4th Best In The World for On Time Flights
Canva
According to Jetline Marvel, the Detroit Metro Airport is not only the busiest airport in the United States, but it is ranked the second best in the nation and 4th in the world for on-time flights. This means that a large majority of the time you will reach your destination on time when leaving from the Detroit Metro Airport.
According to the Jetline Marvel study in 2022 the Detroit Metro Airport (DTW) had an 82.62% on-time arrivals in a total of 271,963 flights, meaning that 224,696 of the flights that left from the Detroit Metro Airport arrived at their destination on time. I didn't know that the Detroit Metro Airport was that busy and it's even more impressive that they're this efficient as well.
There's nothing worse than sitting in an airport for hours upon hours as you wait for your delayed flight to finally board and take off, well maybe getting texts throughout the day that your flight would be delayed late into the night. Either way, both involve lots of waiting and a late arrival to your desired destination.
Also, has anyone else ever had that crazy scare with connecting flights? Like I mean checking the time while you're in the air, rushing people to get their carry-on luggage, and running through the airport trying to make it to the next gate on time?
Yeah, me too, it may be a little fun and exhilarating but it's also nerve-wracking and very scary because missing a flight is no joke, let me tell you from firsthand experience. Well, when you fly out of the Detroit Metro Airport this is an issue that very seldom occurs to its passengers.
Although, there is one downside to the Detroit Metro Airport being as efficient as they are. For individuals who tend to run a little slower when it comes to being on time could be in trouble. With so many flights coming in and out, to remain on time they have to be strict with all of their timelines.
This means if you're not checked in at least 45 minutes before your flight takes off you will only be able to travel with your carry-on luggage and that's if you make it through the TSA screening checkpoint in time. So, if you can't be on time then the Detroit Metro Airport isn't your best option because you may end up missing your flight.
If you need other options to fly here are the busiest airports in Michigan along with some airport fun facts as well.
Michigan's Busiest Airports
According to the latest figures from the Federal Aviation Administration, these 10 Michigan airports had the most outgoing passengers in 2021..
Vintage Michigan Airports
Nashville, MI Man Builds Airplane RV From Real Plane Body
Gino Lucci, of Nashville, MI, spent a year building the plane RV at his home, and now travels the country with it and his family.