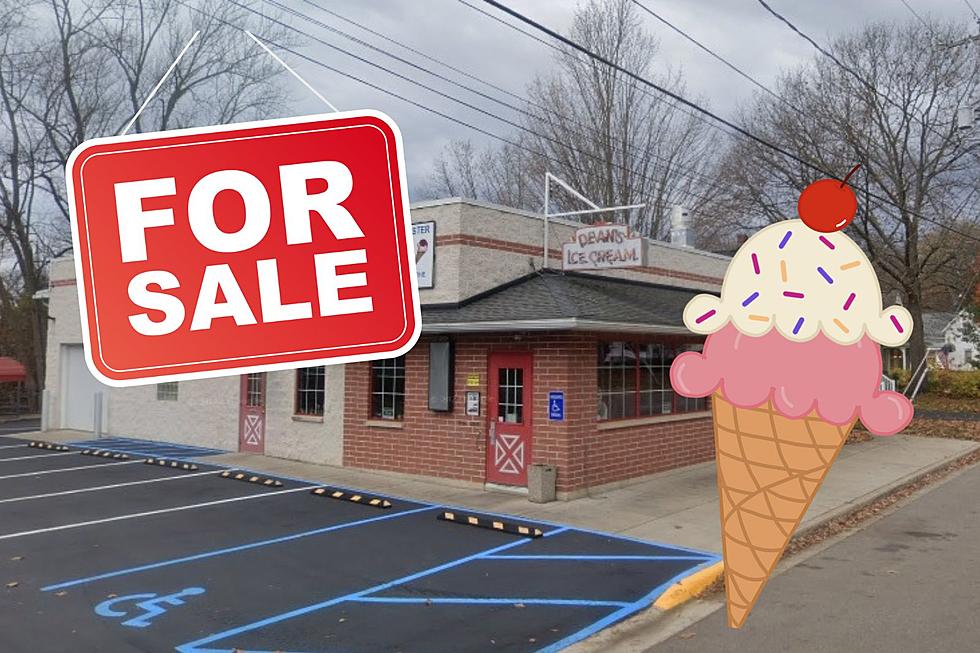 For Sale: Will Dean's Ice Cream in Plainwell, MI Open This Season?
Google Maps/Canva
It truly is the end of an era!
After 36 years in business Dean's Ice Cream owner Gery Bentley has plans to retire. Now that the ice cream parlor is for sale, what's next?
I'm not the biggest fan of change, especially when it involves a beloved and cherished local business. Having grown up in nearby Allegan I'm no stranger to Dean's original Plainwell location, but for a time we were lucky enough to have a Dean's of our own in Allegan.
Despite the Allegan location closing several years ago, I just hated the thought of the Plainwell storefront, which has been in operation since 1916, closing its doors forever! So what's the deal with Dean's?
I was scrolling through a local Plainwell Facebook group when I saw a post from Jason Stuart asking,
I know Dean's Ice Cream is for sale but will it open this year?
My mind immediately started racing, but thankfully Gerry came to the rescue to set the record straight saying although he does plan to retire the business will open for the season on Saturday, February 25 at 10:00 a.m.
That's a relief!
For Sale?
I did some digging and was unable to find a current realtor listing for the Plainwell business. However, the ones I did find say the property is "no longer available" and "off market". So does that mean it sold? And to whom?
The original asking price appears to have been $500,000 which is a steal in my opinion for such a well-loved and respected turn-key operation. I hope whoever the future owners are will run this business similarly to Gerry and his partner Sharon.
I don't know what's in store next for Dean's but, hopefully, there are plenty more Monsters, sundaes, and waffle cones to come!
Abandoned '50s Detroit ice Cream Parlor That Needs A New Owner