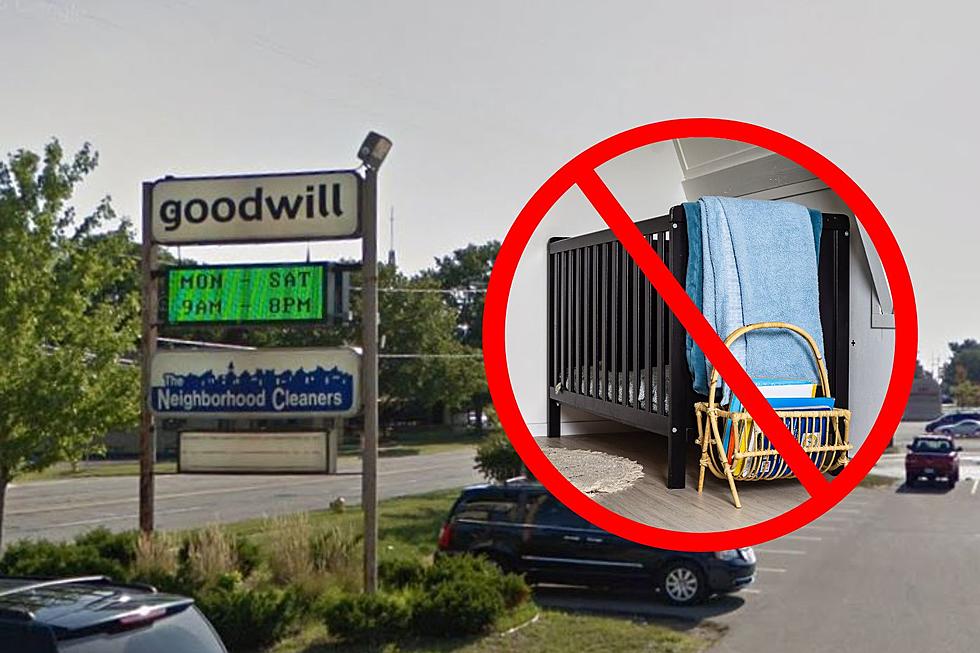 Updated: 10 Items You Cannot Donate at Kalamazoo-area Goodwills
Via/ Google Maps, Via/ Canva, Via/ Photo by Sven Brandsma on Unsplash
Decluttering your space can be so refreshing, right? Whether you're decluttering to make space for something new, or you're just trying to live a minimalistic life, you'll probably end up donating whatever items you've cleared from your home/apartment/office.
You can Google local non-profits taking donations, donate to a thrift shop (if they're accepting donations), or donate to a local Goodwill. But, before you load everything up in your car to haul it to your closest Goodwill, you should know that there are some items that they cannot and will not take.
Here are at least 10:
10 Items You Cannot Donate to SW Michigan Goodwills
If you're planning on donating items to your local Goodwill, these items will NOT be accepted.
You can find a list of items SW Michigan Goodwills will accept here.
If you're in the Kalamazoo area and have some gently used clothing to donate, here are some local organizations you can donate to:
As always, it would be wise to reach out to them first to see if they are currently accepting donations.
Editor's Note: A previous version of this article mistakenly mixed what could be donated to Kalamazoo-area Goodwills and what could not be donated to Grand Rapids-area Goodwills. The article has been corrected to include information solely concerning Kalamazoo-area Goodwills. We apologize to Goodwill and its customers for any confusion the article may have caused previously.
10 of Michigan's Highest Paid Public Employees
From athletic coaches to government employees, here are some of the highest paid public employees in the state of Michigan.
Michiganders' Go-To Indoor Activities for Snowy Weather
We asked and Michiganders answered. Here are 9 go-to indoor activities to keep you busy during snowy weather.