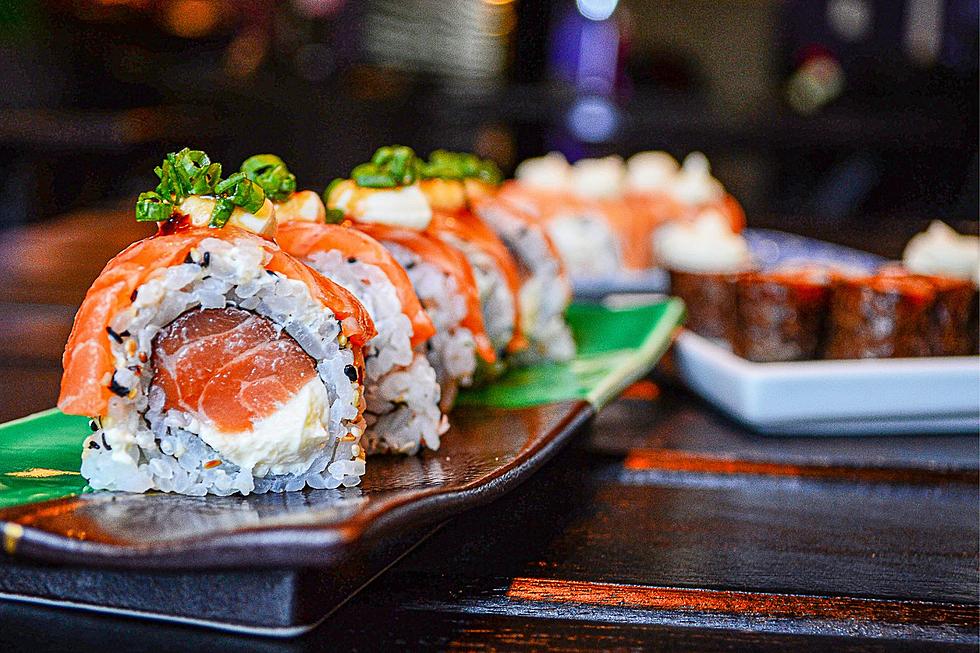 The Best Places to get Sushi in Southwest Michigan
Canva
Voting has now concluded.  Check out your favorite sushi restaurants in the Kalamazoo/Battle Creek area.
You either love sushi or you hate sushi. If you're one of those people that loves sushi, you may be looking for the best places to grab yourself some Sashimi, Nigiri, or Maki.  That's why we're asking everyone to vote for their favorite sushi spot in Southwest Michigan. Just writing about sushi has me daydreaming about a deep-fried roll with the sweet flavor of mango and the spicy kick of Sriracha sauce.
Now that we're all craving some mouth-watering sushi, you'll find a list of Sushi restaurants located in Southwest Michigan in alphabetical order below.  Simply select your favorite and click the vote button at the bottom of the poll.
Poll Rules: One vote per person, per day. Votes by bots and other 3rd party IP changers will be detected and removed periodically. Votes outside of West Michigan are also at risk of being removed. Extreme abuse of these rules can lead to disqualification. Keep it real, legit, and local folks.
Top 5 Favorite Sushi Spots in Southwest Michigan
#5. Sakura in Battle Creek - 2.76%
#4. Kumo Hibachi & Sushi in Portage - 3.45%
#3. Ziki in Portage - 4.83%
#2. Toba Sushi and Grill in Kalamazoo - 39.31%
#1. Sakura 2 in Portage grabs the top spot with 41.38% of the vote.
The full poll results are below.
Important note: Only restaurants that specialize in sushi that are located in Southwest Michigan will be included in the poll.  Voting runs from February 16th through March 2nd at 7 am.
---
Check out the top sushi restaurants in Kalamazoo from 2022 by clicking here.
While we wait for the "Best Sushi Restaurants in Southwest Michigan" poll results, you can check out the best sushi that Lansing has to offer below.
The 10 Best Sushi Restaurants in the Lansing Area
We have some good sushi restaurants in the Lansing area. I went to
yelp
to get some reviews and input about the local sushi scene.
Kalamazoo Craft Beverage Establishments
A Full List of the Kalamazoo Breweries, Distilleries, and Wineries you can find in the city (and Portage).