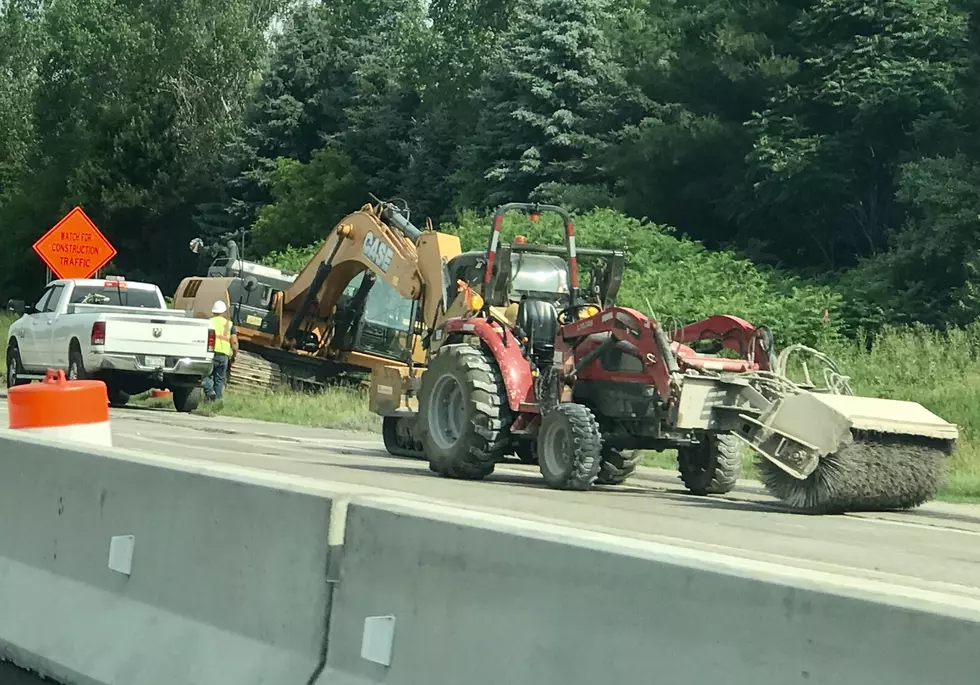 Pavement Failure Shuts Down WB Lane On I-94 Near Marshall
I-94 near Exit 112 in Calhoun County (Brandon James/TSM)
Crews with the Michigan Department of Transportation are repairing an area along westbound I-94 east of I-69 in Calhoun County that reportedly had an asphalt failure. It happened in the left lane of a temporary traffic shift just east of the BL I-94 Marshall exit at mile marker 112. The shift was put in place as part of an ongoing construction project between exits 100 and 115 near Marshall.
MDOT Communications Representative Nick Schirripa said the area of the roadway with the problem should be a quick repair, but until then the left lane will be closed. It's expected to reopen by Monday evening. Some congestion is expected in that area for the afternoon.
The original project involves nighttime paving and excavation work during the day as construction crews widen ramps, work on the guard rails and cable barriers, and also make improvements to a rest area there.  The project began in early May and is scheduled to wrap up in late August.