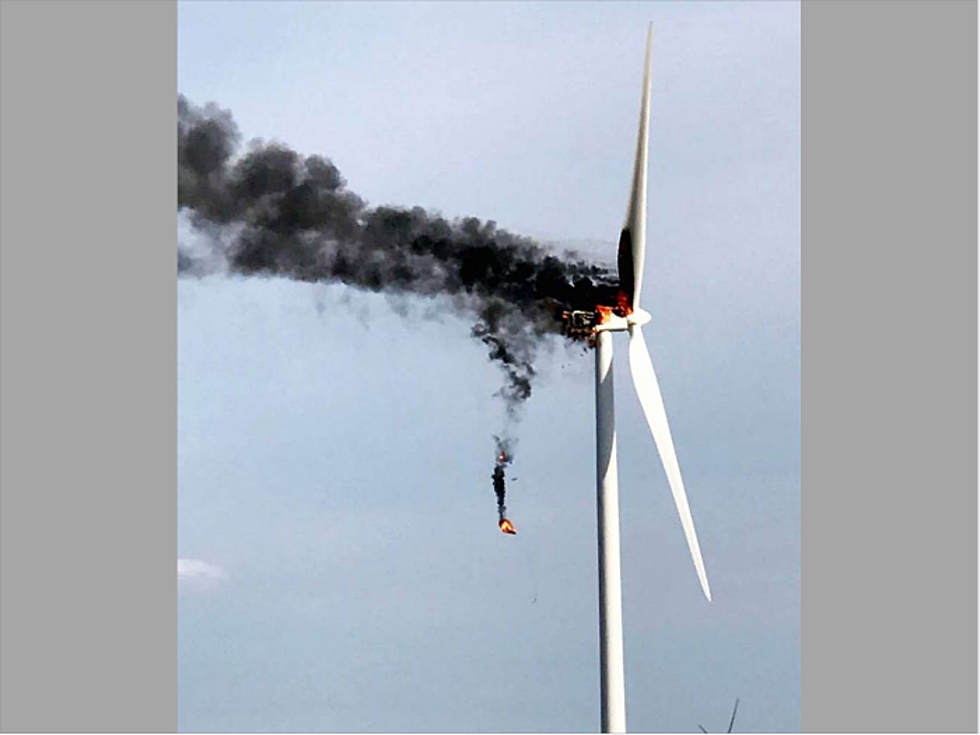 Dramatic Video Shows Michigan Wind Turbine Shooting Heavy Black Smoke And Flaming Debris
Credit: Renee Willis/Huron Daily Tribune
A wind turbine located in Michigan's Thumb-region caught fire Monday afternoon. Video and photos from the Huron Daily Tribune show the wind turbine, located in Huron County, emitting heavy black smoke and dropping flaming debris onto a field below.
ABC 12 reports that the fire was first reported around 5:30 pm in Oliver Township, near the village of Elkton. Witnesses said that fire crews had trouble accessing the site since the turbine is located about a half mile off the road. The Oliver Township Fire Department also doesn't have an aerial truck, so firefighters couldn't reach the flames with hoses on the ground. The fire and smoke eventually just went out on its own.
There is no immediate reports of what might have caused the fire. No injuries were reported or damage other than to the wind turbine itself.
Michigan's Thumb region, especially Huron County, is home to several hundred wind turbines and has the most of any county in the state of Michigan.