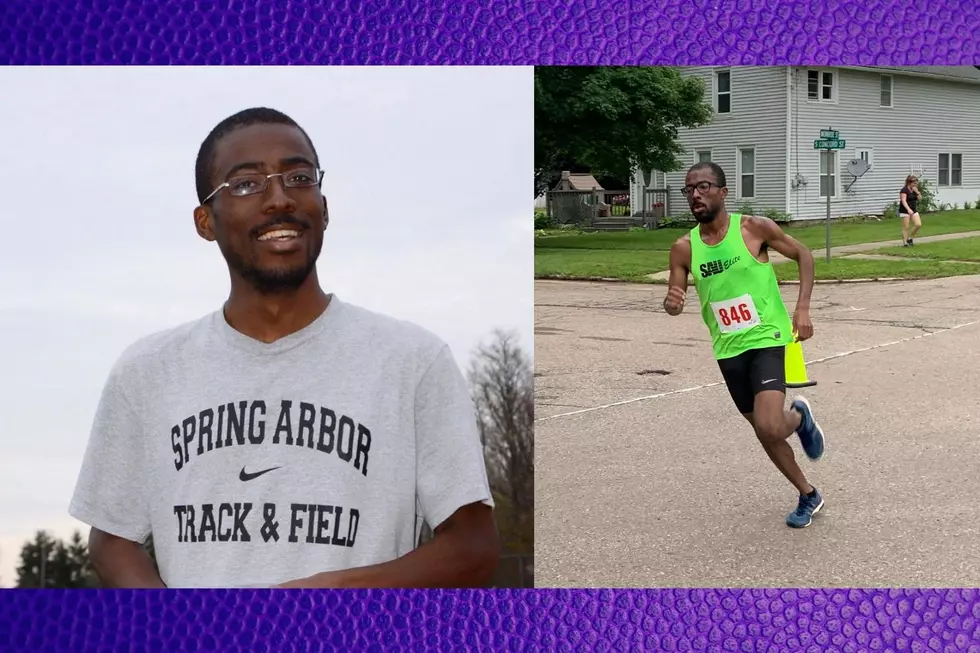 Three Rivers Alum Fundraising To Compete In The 2020 Olympics
Courtesy of Nathan Martin's Olympic Trials Countdown
A Three Rivers alum is seeking to compete in the 2020 Olympics. The athlete, teacher and coach does not have the financial backing of sponsors that many star athletes do have.
Meet Nathan Martin. Nathan's former college coach, Dante Ottolini, describes him as humble, without selfish ambition and a man that has overcome many obstacles. Dante told us that in 2016 Nathan won and broke 20 year old record while competing in his first marathon at the NAIA national meet in college. Dante still continues to help Nathan with training.
Nathan lost both of his parents to cancer. His former coach said "We held each other as a team the day he told them as everyone just cried uncontrollably." "I remember praying with him before the race where he first tried to qualify for the Olympic trials, Nathan did not ask God to help him but prayed for all the runners." "He is not driven by selfish ambition or desire to beat people. He wants to see what his limits are and set an example to inspire his own athletes."
Nathan had the chance to join an elite training group but turned it down so he can keep coaching his athletes. Nathan currently resides in Jackson, MI., where he works as a full time substitute teacher. Nathan is invested in helping other runners reach their dreams and potential by serving as the assistant XC coach at Jackson High School and assistant Track & Field Coach at Northwest. The two explored moving to warmer environment to better train for the Olympic trials but Nathan did not want to leave them. Which is were the idea to begin fundraising began.
Nathan Martin finished 13th at the 2018 USA Marathon Championships, clocking a time of 2:14:33. This " A" standard time qualifies Nathan for the USA Marathon Olympic trials on Feb 29th 2020, in Atlanta GA. Nathan qualified with a "B" standard in 2016 with a time of 2:15:46. Nathan went into the 2016 Olympic trials seeded 37th and finished 23rd. He gained valuable experience and continues to make improvements at this distance. Nathan has made new fitness jumps in his current training cycle and Dante says "we are hoping to build on that during his training cycle for the trials."
Nathan is now heading to the Crim Festival of Races in Flint. Here's a video he shared with his supporters on Monday...