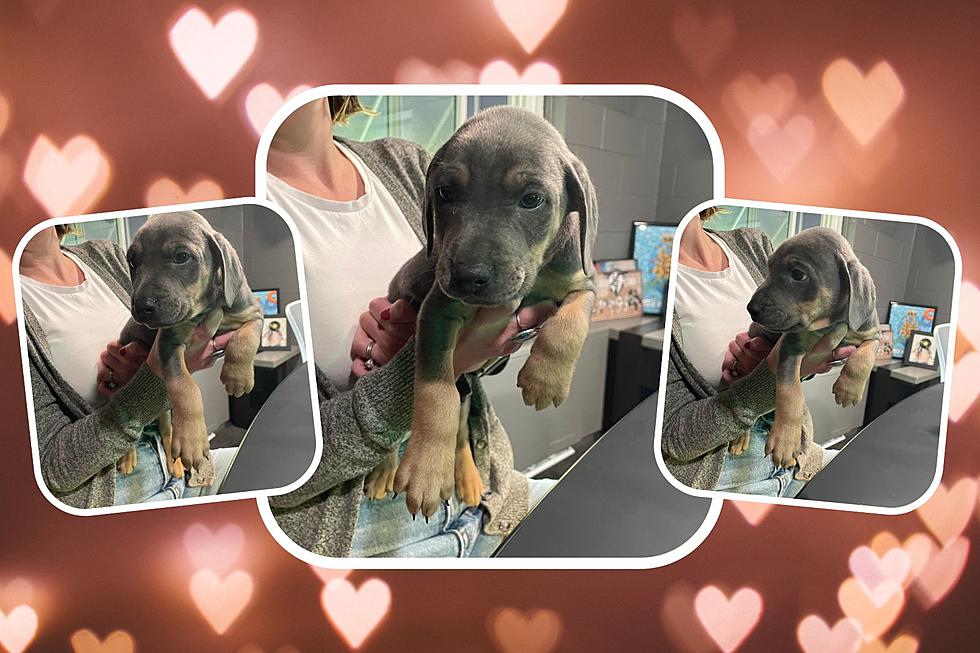 Adorable Puppies Will Be Up for Adoption Next Week in Kalamazoo
TSM/ Chelsea Rose, Via Canva
With Spring comes new growth, new blooms, and new babies. Specifically, new baby animals.
Currently, the SPCA of SW Michigan is housing a number of pediatric animals including this cutie who graced our studio yesterday:
While he's not up for adoption at this very moment, he will be starting next week (5/22). His colors are really unique...kind of a greyish brown and tan. And, he's so sweet. But, I mean, of course he is. He's a puppy!
This little guy is just one of a litter that was born at the SPCA of SW Michigan. In fact, you can meet him for yourself at the upcoming Roofsit event on 5/20.
From 10 am to 12 pm, stop by the corner of Westnedge and Milham in Portage behind the Helzberg Diamonds building. There, for a small donation, you can cuddle a bunch of puppies. In fact, they usually pile them on top of you.
There's something so pure about watching grown adults immediately revert to their childlike selves during this puppy pile. I highly encourage everyone to stop by. And, it's for a good cause!
Roofsit is an annual charity event to raise funds for the Community Healing Center, an organization that works with kids who have been victims of abuse and neglect in SW Michigan.
Our goal this year is $100,000, a number you can help us reach with something as simple as cuddling puppies.
---
The SPCA of SW Michigan also has a number of adult animals looking for a forever home. Puppies can be a lot of work and, if you're looking for a more settled lifestyle, perhaps an adult animal would make a great companion.
See all of the animals currently up for adoption at the SPCA of SW Michigan here.
20 Michigan-Themed Pet Names That Don't Suck
Looking for a Michigan-themed pet name that you're not going to hate? Check these out.
12 Southwest Michigan Yards You Can Rent For Your Dog