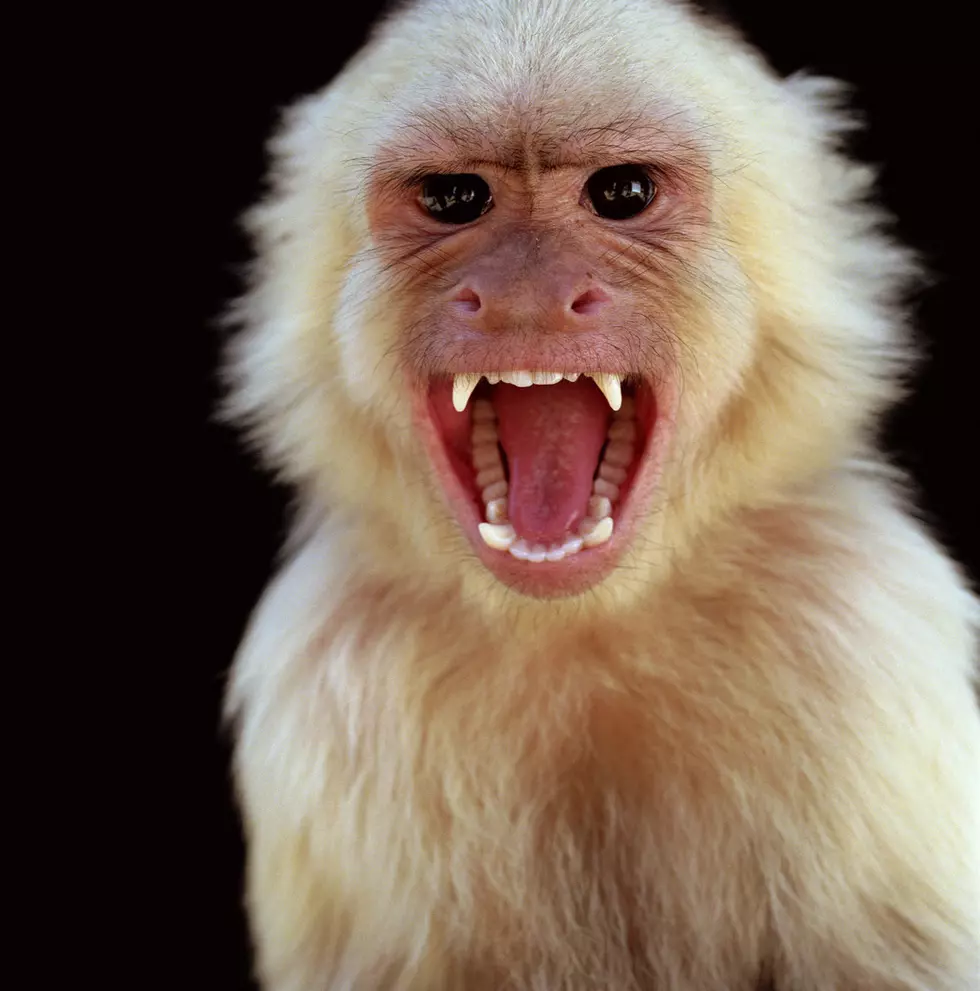 Ohio Woman Calls 911 To Report A Vicious Monkey
Ryan McVay
Have you seen the video of the escaped monkey in Ohio yet?

According to WKBN.com an employee of a Marathon gas station in Braceville, Ohio called 911 and said "We have a vicious monkey in our parking lot and no, this is not a joke."  You can click here to listen to the actual 911 call.
Check out the video shared by the Braceville Police Department of the escapee monkeying around below.
Apparently, the Marathon employee was one of many Trumbull County residents calling 911 about the monkey on the loose.
The monkey got loose at some point Sunday evening and was captured by it's owner sometime Monday Morning.  Speaking of the monkey's uncle, according to Cleveland19.com the owner may be in legal trouble,
Police are working with the Ohio Department of Natural Resources and other wildlife agencies about the monkey.

According to Ohio law, primates are considered a dangerous animal and are illegal to own.
If someone told me that a monkey was on the loose I would guess it was in Ohio.
---