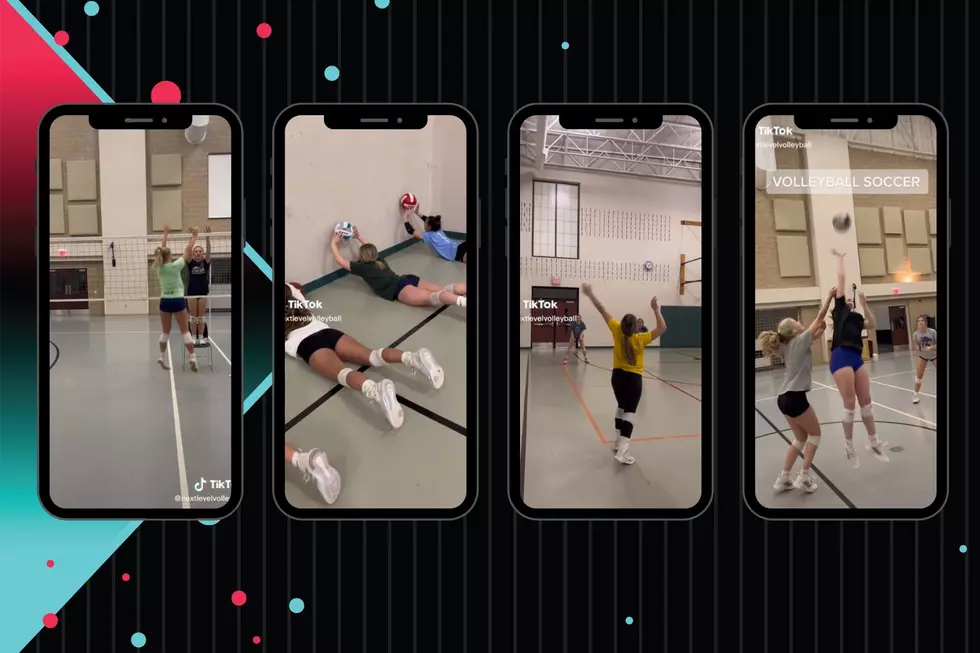 Next Level Volleyball in Kalamazoo Gets TikTok Famous
nextlevelvolleyball on TikTok
Next Level Performance Volleyball Club digs into TikTok and sees their video views spike.
The Next Level Volleyball TikTok currently has 10.3 thousand followers and 956.8 thousand total video likes. Next Level Performance is an athletic club in Kalamazoo that offers teams for girls from 5th grade to 12th grade. Their most viewed video was a simple 11-second clip of a blocking drill that they uploaded back in May of 2022. That video has been viewed 4.9 million times with 304.3 thousand likes.
---
Oddly enough, another video that they uploaded on May 13th of 2022 has pulled in 989.3 thousand views. In this video, they're playing Volleyball Soccer.
---
In the video below, the girls are doing ball control drills. This video has been viewed 944.2 thousand times with 104.9 thousand likes.
---
Next Level Volleyball's 'setter core wall series' has been viewed 245.1 thousand times with 44.1 thousand video likes.
---
See more of Next Level Volleyball on TikTok by clicking here.
You can follow 103.3 KFR on TikTok by clicking here.
This isn't the first time that volleyball has landed on our #TikTokTuesday radar. Back in December of 2022, we featured the Three Rivers volleyball team. You can check them out by clicking here.
Do you know a TikTok creator that's based in Southwest Michigan that has 10,000 or more followers? If so, we want to know about them. You can nominate yourself or someone you know below. Your nomination can be a person, local business, sports team...etc.
8 Unique MI Sports Teams, Leagues, and Clubs You Didn't Know Existed
There are quite a few unique sports leagues, teams, and clubs in Michigan. Check them all out here. From kites to Quidditch, Michigan has it all.
23 Biggest Southwest Michigan TikTok Creators in 2023
These are the TikTok creators in Southwest Michigan ranked by followers. Updated 01/13/2023