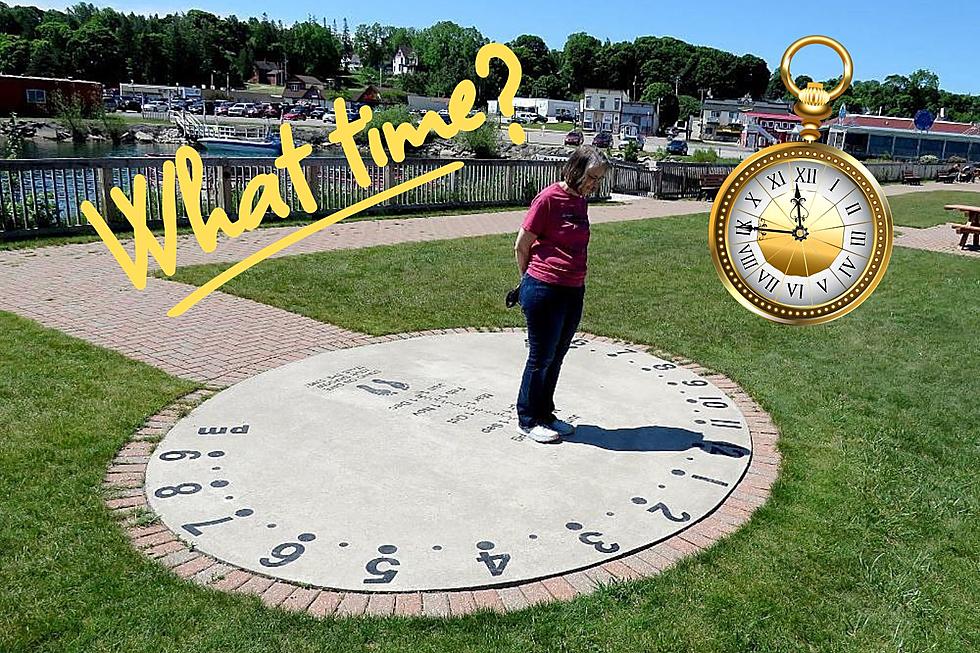 Located in St. Ignace, Have You Seen Michigan's Largest Sundial?
Keith Stokes/MightyMac.Org via Facebook/Canva
When you're headed Up North this summer, plan to make a pitstop in St. Ignace after crossing the Mackinac Bridge!
Not only is St. Ignace an access point to Mackinac Island and all it has to offer, but the small town is also home to Castle Rock, the infamous Mystery Spot, and what I'm referring to as, "The Largest Sundial in Michigan."
Located inside Chief Wawatam Park you'll find a mesmerizing and immersive attraction as you become part of a large human-sized sundial!
There's just something about this installation that absolutely fascinates me. According to science site LifeLab.org here's how it works:
To use it a person stands on the appropriate month marked on the ground and their shadow is cast on a numbered marker that tells the time.
Even more impressive is the fact that the sundial is so big you can even see it via satellite image:
The attraction is definitely worth a stop if you're out exploring St. Ignace or waiting for the nearby Star Line ferry to Mackinac Island!
About Chief Wawatam
Also located within Chief Wawatam Park is a splash pad, fishing platform, several hands-on activities for the kids, and of course the famous Chief Wawatam Lighthouse at the end of the pier.
But who was he?
Chief Wawatam was a 1700s Ojibwa chief who famously rescued English fur trader Alexander Henry and the two quickly became close to maintain relations between the tribe and the British.
The vessel the SS Chief Wawatam was also a coal-fired ship that operated as a train and passenger ferry, and ice-breaker throughout the Straits of Mackinac between St. Ignace and Mackinaw City.
Pat Rickley, 30-Year Toll Booth Operator at Mackinac Bridge
Mackinac Island Cottage For Sale Has $5 Million Dollar Views
Cairngorm Cottage is located at 7989 Algonquin St on Mackinac Island.