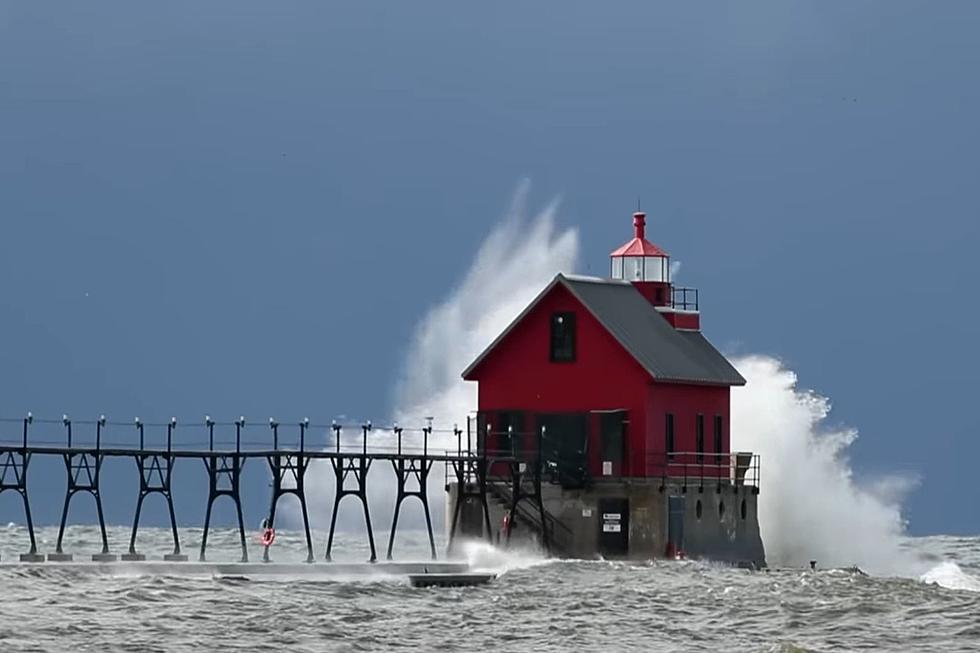 So, How Tall Do Waves Actually Get Across Lake Michigan?
Via/ Youtube
I feel really stupid admitting this but, I didn't think that Lake Michigan had significant waves.
Hailing from the east coast of Florida, I'm used to larger waves, especially through major storms. But, a lake? Sure, Lake Michigan is huge but, how big could the waves actually get?
As it turns out, pretty big!
I recently came across a video on Tiktok from Ben Handelman documenting his trip across Lake Michigan where waves were expected to be at least 6 feet:
Six feet is already pretty significant, even while traveling on a ferry. But, that's nowhere near the tallest recorded wave height on Lake Michigan.
The Tallest Recorded Wave Height on Lake Michigan
Finding this information was more challenging than expected but, from what I can gather, the tallest recorded wave on Lake Michigan specifically was a whopping 23 feet as reported by mlive.com in September of 2011. At the shore, waves were reportedly about 17 feet high.
The record-breaking wave was recorded at Lake Michigan's mid-lake southern buoy which is about 50 miles southwest of Holland.
The previous record wave height measured 20.3 feet in November of 1998.
To give you an idea of what those might look like, check out this video from 2022. These were said to reach about 19 feet:
How Waves Are Formed on Lake Michigan
Unlike oceans, where tides and waves are caused by the gravitational pull of the sun and moon, lake waves are caused by the wind.
When the weather starts to change, winds travel over Lake Michigan from the north. As the winds push along the 300-mile-long lake, waves build up eventually leading to incredible heights like those seen in 1998 and 2011.
Thankfully, since those were both record-setters, the chances of encountering these waves are slim. However, I would definitely recommend checking the weather forecast before hopping on a ferry.
---
The National Weather Service has a Great Lakes Portal that allows you to see data from buoys across Lake Michigan. It's updated frequently and can give you a good idea of what to expect should you be headed out on a boating adventure. Find the portal here.
On another note, lakes in Michigan tend to have some pretty interesting names. Check out a list of the "weirdest" ones below:
7 Lakes With The Weirdest Names in Michigan
With so many lakes in Michigan, Great and otherwise, it must be difficult to name them all. Here are some of the weirdest lake names in Michigan and the story behind it.
6 SW Michigan Lakeside Airbnbs Perfect for 4th of July Weekend
Looking to stay on the water while celebrating the 4th of July? Check out these Airbnb stays.