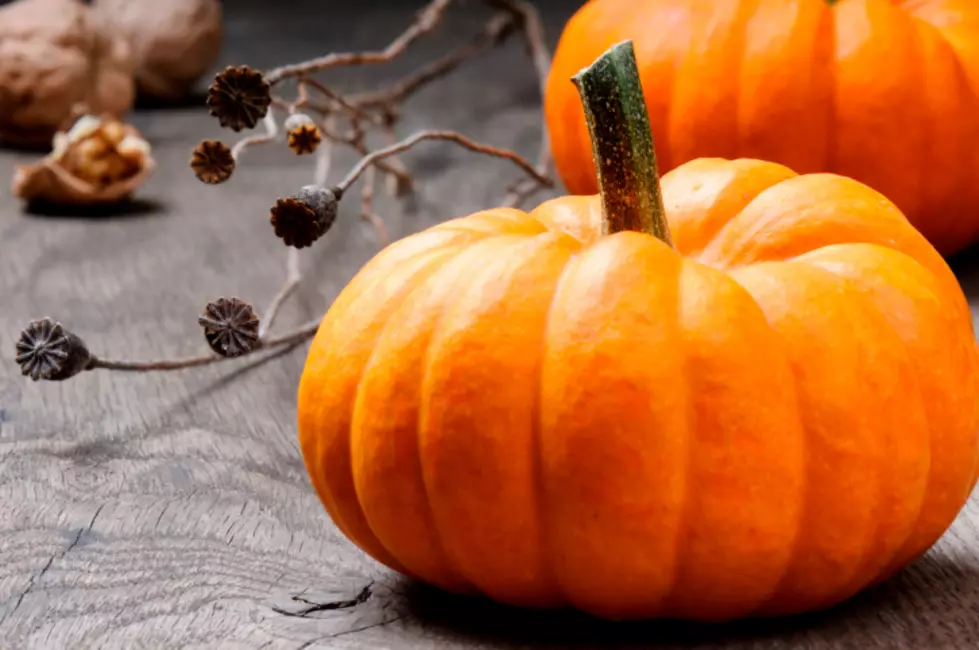 Kalamazoo in Bloom Wants You To Enjoy Pumpkins In All Forms
Getty Images/iStockphoto
It's everything pumpkin and benefits our great town
'Kalamazoo in Bloom' is once again putting on a swanky event to raise funds to make sure our city continues to look amazing! On November 6th at 6 pm, 'The Great Pumpkin Soiree' will be happening at the CityScpae Event Center!
The event is described by Evitebrite.com as a pumpkin-themed fundraiser featuring area chefs and restaurants that have prepared delicious delicacies made with pumpkin for our tasting pleasure.
Restaurants and Chefs you can look forward to enjoying...
600 Kitchen & Bar
Bell's Eccentric Cafe
Capt. Cook
FireKeepers Hotel & Casino
Friendship Village
Heritage Community of Kalamazoo
Latitude 42
Rykse & Co.
One of the really unique parts of the evening is that you can bid to sponsor a topiary that will be displayed in Bronson Park! Of course, you can't forget the silent auction that will also take place throughout the evening.
Tickets are $35.00 each and all proceeds help Kalamazoo in Bloom purchase thousands of locally grown plants and flowers to beautify public spaces like Bronson Park, Kalamazoo Transportation Center, and Portage's Library Lane.
Step out and enjoy 'The Great Pumpkin Soiree' and help out the great group Kalamazoo in Bloom!