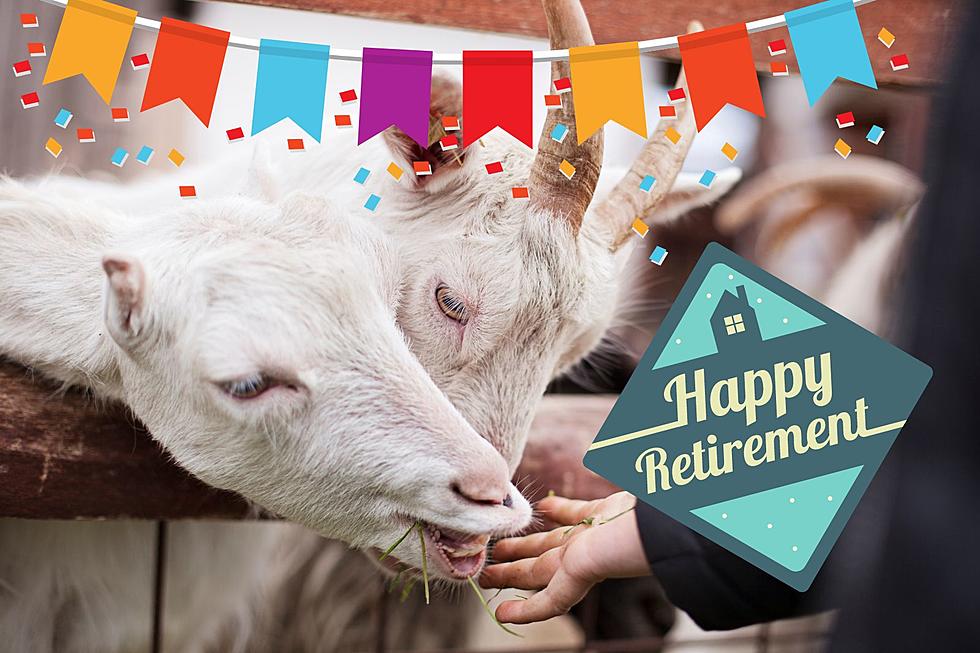 West Michigan Zoo Holds Retirement Party For Adorable Aging Goat Herd
Canva
Don't worry, this is a happy story! A Grand Rapids zoo recently held a going away party for a herd of aging goats and sheep from their petting zoo.
The John Ball Zoo celebrated the senior animals with a "GOAT-ing away party" and it's the cutest thing you'll see today.
I promise these goats are actually going to go live happily on a farm. This isn't one of those situations where parents fib to their children and tell them the family pet was sent to "some farm Up North" to live out their golden years when in fact, the pet is sadly deceased.
Thankfully, that is not the case in this situation! The John Ball Zoo says the goats and sheep, which were once part of their petting zoo exhibit, will indeed be sent to live on an accredited farm where they will continue to live the lifestyle and receive the care they are accustomed to.
Nick Milbrantz, Education Coordinator at the John Ball Zoo, told MLive:
These animals have been amazing ambassadors for the zoo...We are so thankful to have cared for these goats and sheep at John Ball Zoo, and we know they will be happy, safe and well cared for during their retirement.
Eight goats and one sheep, the oldest of which is 16 years old, were treated with special snacks, extra cuddles, and retirement décor as part of their celebration. MLive reports the zoo is currently looking to replace the retiring goats and sheep ahead of its opening for the season on March 24, 2023.
Here are well wishes the public shared on Facebook:
"They've been the sweetest friends and ambassadors! May they enjoy their time in the field to the fullest!" - Jennifer Reed
"My favorite animals they will be missed, but they deserve retirement! Best wishes to all who are moving on" - Megan Frayer
"They are all so sweet my son literally has to go around from goat to goat to love on them all equally! Glad they get to enjoy some peace and quiet and lots of naps and snacks" - 

Danielle 'Deboer' Smith
Michigan Zoos, 1910s-1950s
Abandoned Detroit Zoo
Remember the Belle Isle Zoo? Sadly the property has been neglected - and all but forgotten - since its closing in 2002.
WARNING: Under no circumstances should you enter this property. By doing so you risk bodily harm and/or prosecution for trespassing on private property.