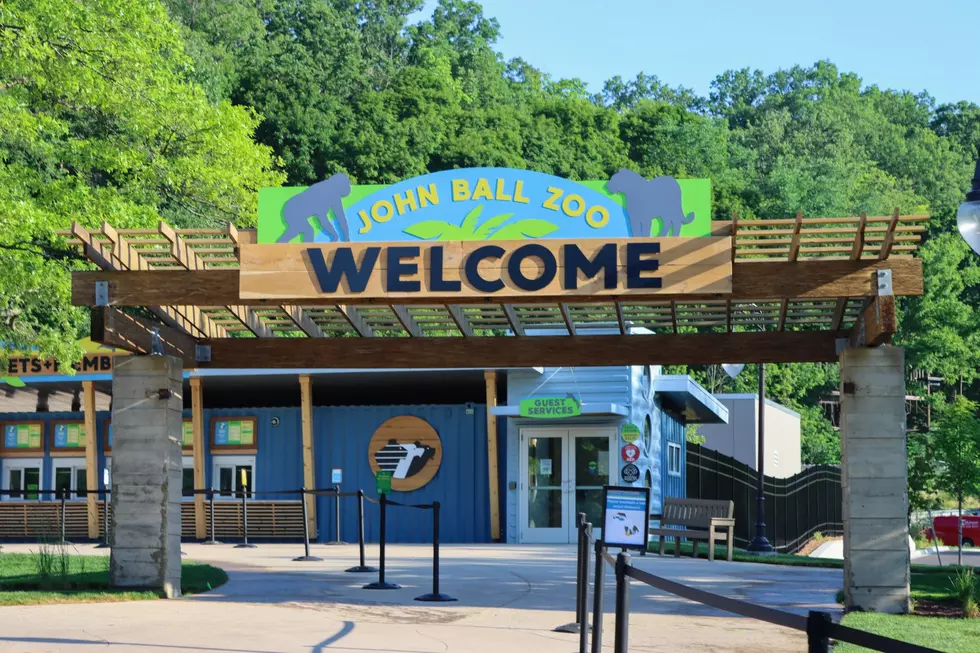 John Ball Zoo Animals To Be Vaccinated
John Ball Zoo/Facebook
Some of the animals at John Ball Zoo will soon be protected as they receive doses of a specially designed COVID-19 vaccine. The vaccine was created specifically so that it can cross species of animals. It's not the same type of vaccine that people have had. All of the chimps and big cats will be receiving the same vaccine.
None of the animals at John Ball Zoo have had the COVID 19 virus. The symptoms that animals at other zoos have experienced are fairly close to what humans have been dealing with.
Zoos across the country have been sharing information. Chimpanzees, lions, tigers, snow leopards, and small carnivores are all susceptible to the virus. Dr. Ryan Colburn, a veterinarian at John Ball Zoo told Fox 17,
"When COVID-19 first came about, we were definitely from the get-go watching our primates very carefully because those species tend to be susceptible to the same diseases we are."
Zookeepers will administer the doses of the vaccine as they roll in. They will work their vaccinations into their established routines, as to not add extra stress on the animals. Dr. Colburn added,
"Some of our other animals, we'll probably tie it to their routine physicals. So, when we're going to anesthetize them, have them here at the hospital under anesthesia for an exam, we'll add that vaccination to their care plan for that day."
Princess Day at the Zoo is coming up on July 17. You can learn about that and other events by clicking here.
LOOK: 30 fascinating facts about sleep in the animal kingdom