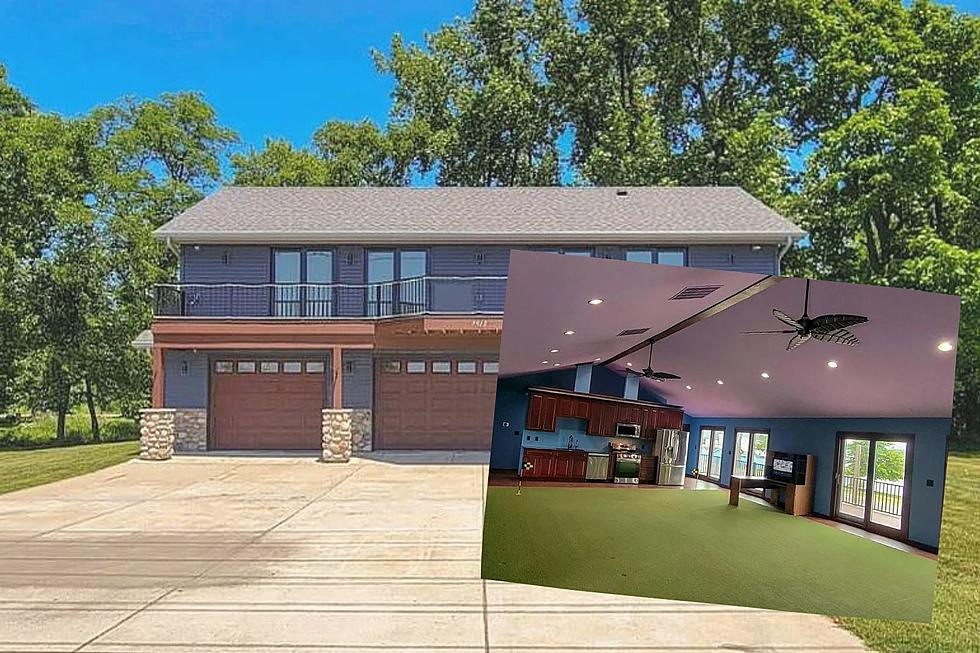 $619k Indiana Home Has a Putt-Putt Green in the Living Room
Via/ Zillow, Via/ Canva
I hope you weren't counting on actually using your living room for, you know, sitting because you won't be able to in this home.
Found at 7912 Lake Shore Drive in Cedar Lake, Indiana, this 1/1 home is currently on the market for $619,900.
While that seems a bit high for a single-bedroom home, it does sit on the coast of Cedar Lake and has lakefront views which are gorgeous. The interior, however, will probably need some work.
Unless you're an avid golfer who never has friends over.
Take a tour of this home with a putt-putt green in the living room:
This Indiana Home Has a Putt Putt Green Instead of Living Room
And it could be yours for just $619,900
If this home caught your interest, you can contact the listing agent, Blaine J. Bugaski, at 219-462-5478. And, see even more pictures on the Zillow listing.
If you love whacky, unique homes on Zillow, check out this UFO-shaped home that was recently for sale in Lansing, MI:
UFO-Shaped House Hits the Market in Lansing for Nearly $360k
For those who, "want to believe."
Yes, There's An Actual Apartment in This Old Silo in Allegan
This is definitely one of the most unique apartments you'll see today.