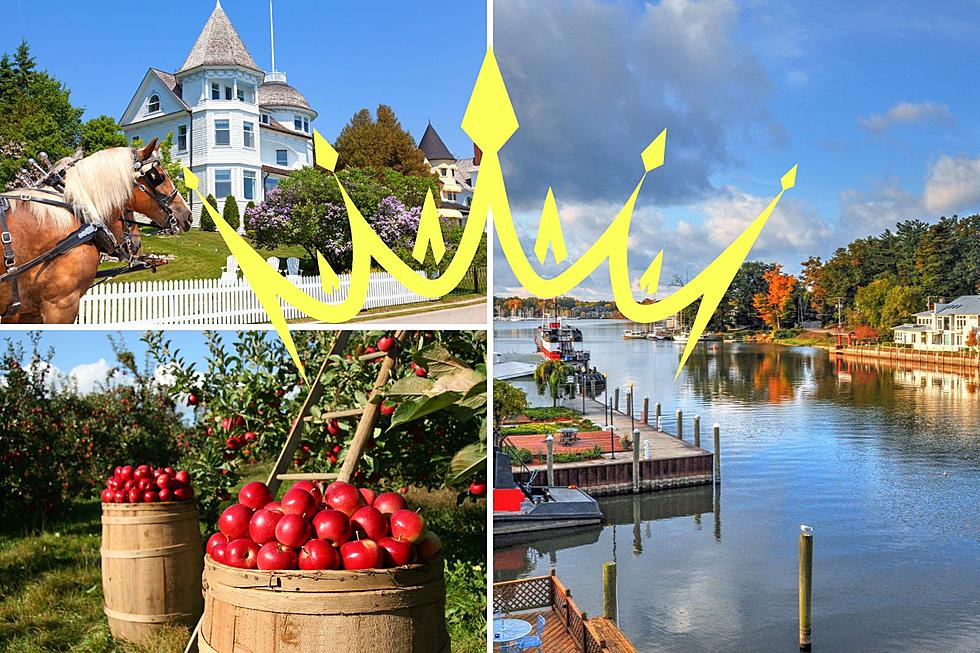 Hey Hallmark! Consider These 4 Quaint Michigan Towns For Your Next Movie
Canva/Unsplash
The Hallmark Channel is calling and I must go!
We're approaching one of my favorite times of the year-- Hallmark holiday season. Yes, I'm basic and I know it but nothing tugs at my heartstrings more than a predictable, feel-good rom-com and we all know Hallmark has that formula down to a science.
The winter-water wonderland that is Michigan has no shortage of scenic small towns that offer the perfect backdrop for any Hallmark movie classic:
Beachside communities? We've got them!
Charming Christmas towns? Check!
Family-owned farms and orchards that have been passed down through generations? Absolutely! 
4 Quaint Towns in Michigan That Are Just Begging For A Hallmark Movie
From Saugatuck to Mackinac Island, here are 4 communities across The Mitten that Hallmark should consider as the backdrop for their next movie!
Have Any Hallmark Movies Filmed Here?
There actually are a handful of Hallmark-produced movies that have been filmed in Michigan. In addition to A Christmas Story Christmas, actress Jane Seymour returned to The Mitten and filmed Perfectly Prudence in Grand Rapids.
Seymour famously starred in the heart-tugging Somewhere in Time along with Christopher Reeve which was both set and filmed on Mackinac Island.
Mackinac Island Cottage For Sale Has $5 Million Dollar Views
Cairngorm Cottage is located at 7989 Algonquin St on Mackinac Island.
5 Holiday Movies Set in Michigan
All of these holiday movies were either filmed in or are set in the mitten state.