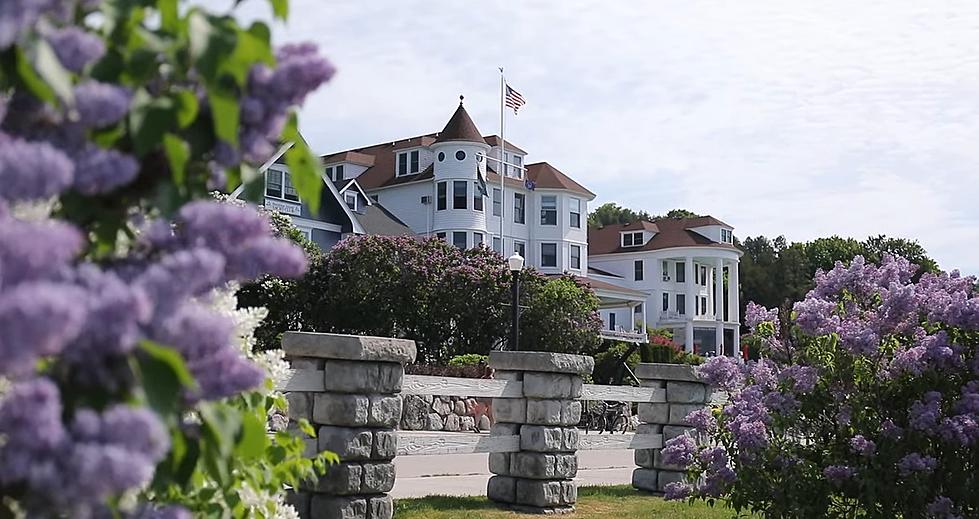 The Oldest Lilacs In the Country Can Be Traced to Mackinac Island
Mackinac Island Tourism Bureau via YouTube
This is my favorite time of the year!
While making my daily commute from Allegan to Kalamazoo, I've noticed a familiar floral scent filling the air which can only mean one thing: Michigan's lilacs are in bloom.
Were you aware that lilacs are not native to Michigan, or anywhere in the Western Hemisphere for that matter? So how did they get there?
Lilacs for Luck
One of the earliest documentations of lilacs on Mackinac Island comes from famed author Henry David Thoreau, who visited the island shortly before his death in 1862. But as more families began to inhabit the island, they also brought lilacs with them.
One such example is the Hubbard family who moved to Mackinac Island from the New England area. As is tradition in Europe the family planted lilacs near their farm for good luck. Claims the Mackinac Island Tourism Bureau,
Some of the lilac stems near that farm, which later was developed into...an area known as Hubbard's Annex, are about 100 years old and are offspring of older stems that were also about 100 years old. So, it has been about 200 years since lilacs were brought to Mackinac Island, making them the oldest in the country.

 
Today, the  "largest and most historic festival on Mackinac Island"  celebrates these same lilacs! First created after World War II, Michigan's famous Lilac Festival has taken place annually since 1949 and is now about to head into its 75th year.
From June 9-18, 2023, visitors can celebrate the beauty and unique history of this flowering shrub. According to the Mackinac Island website you can expect lilac walking tours, lilac planting seminars, cornhole tournament, family-friendly fun and games, live music, and of course the Grand Parade and the crowning of this year's lilac queen!
I just thought they smelled good-- I didn't realize there was so much history behind them! Will you be attending the Mackinac Island Lilac Festival this year?
Mackinac Island Cottage For Sale Has $5 Million Dollar Views
Cairngorm Cottage is located at 7989 Algonquin St on Mackinac Island.
Lilacs and Outhouses