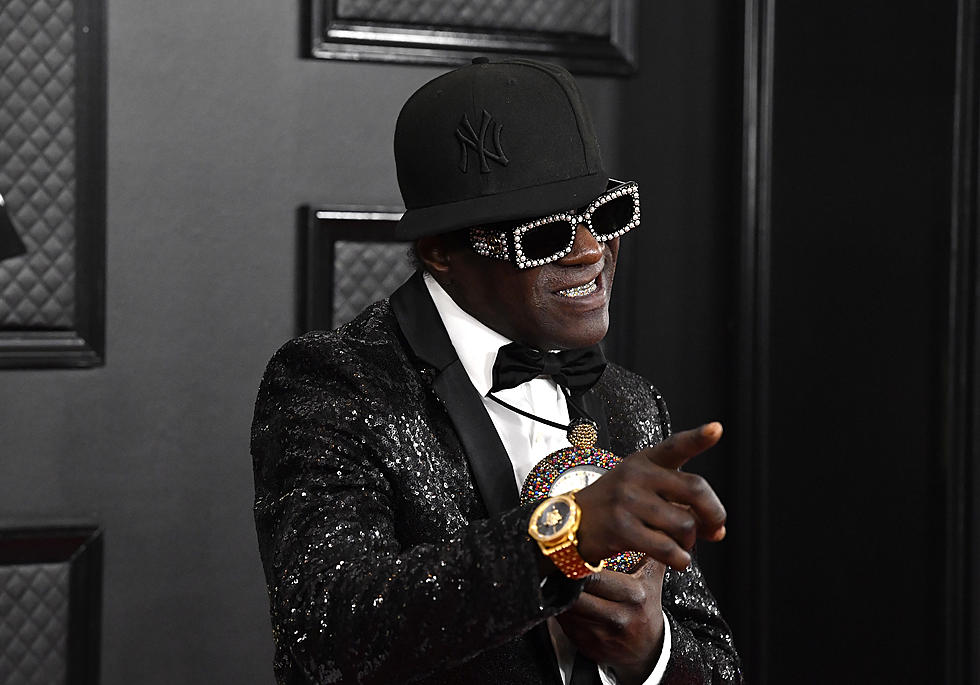 Flavor Flav Enjoys Day at Midway Roller Rink in Downtown Detroit
Getty Images for The Recording A
It's been several years since we all watched Flavor Flav attempt to find true love on Flavor of Love. But, the rapper seems to be loving life with his recent trip to the Monroe Street Midway Roller Rink in downtown Detroit.
A Facebook post from someone named Tashif Turner shows Flavor Flav taking a spin around the colorful rink:
Still donning that iconic clock around his neck, the man he was skating with is Kyle Black who, judging by his Facebook page, spent the day with the star. However, his profile is private so it's hard to tell if they're friends or collaborators.
But, why was he in town?
The comments gave no clues however he, apparently, was spotted at a local restaurant too:
Jael McCreary wrote: I saw Flav at Roscoes Chicken & Waffles lol, good to see him in Detroit.
It's possible that Flavor Flav may be in town simply for a vacation or to find guests for his brand new podcast, The Flavor Flav Show which you can find on Youtube.
The video podcast, which seems to have started just a couple of months ago, features a variety of guests from Wolfgang Puck to Mike Tyson to fellow rappers like Boosie Badazz. Perhaps the above pictured, Kyle Black, is a potential new guest? Or Flavor Flav just wanted to check out the local scenery. We'll have to wait and see.
In the meantime, if you're in Detroit keep your eyes peeled for for Mr. Flavor Flav!
The Monroe Street Midway Roller Rink also goes by another name: The Sheefy Roller Rink. Thanks to Facebook, I figured out why. Sheefy McFly, as he's so named on social media, is the one responsible for the rink being so colorful. Check him out below:
The roller rink is a newer option for those looking for some outdoor fun. You can read more about the opening, hours of operation and more below:
LOOK: 50 Black actors who made entertainment history