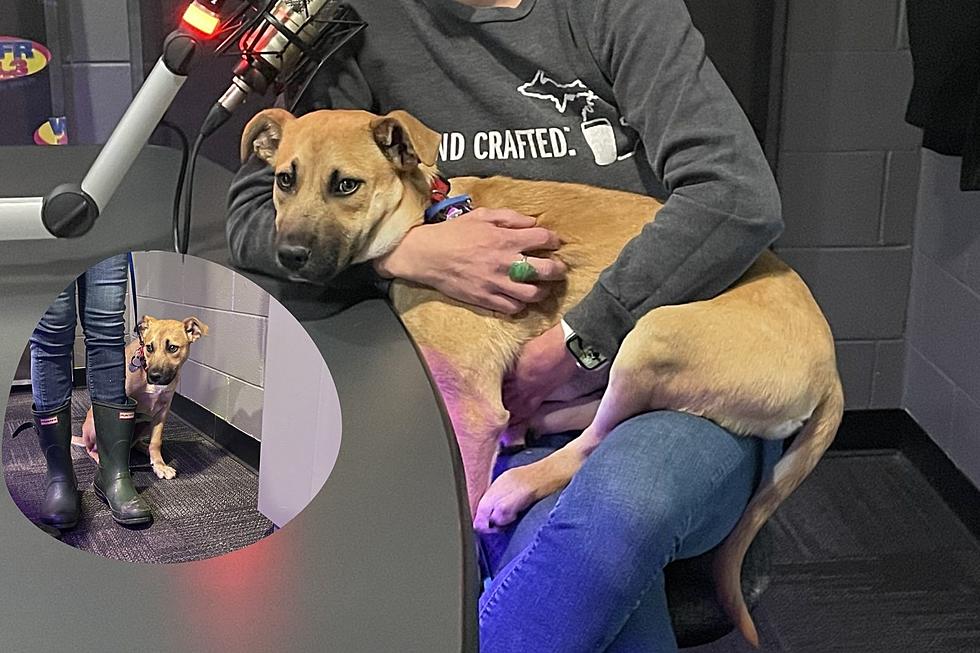 Carrie, 6-Months-Old, Needs a Forever Family to Warm Up To
TSM/ Chelsea Rose
This sweet, shy baby needs to find her new home ASAP.
Meet Carrie. Carrie is currently at the SPCA of SW Michigan and is a very gentle puppy at about 6 months old. She was in the shelter with her littermates however, they've now been adopted and she's left all alone.
Carrie is a bit shy at first. But, she quickly warmed up to us after just a few minutes in the studio. She would do great in any home whether you have kids, no kids, other animals...she should be able to adapt easily.
If you're interested in adopting Carrie simply stop by or contact the SPCA of SW Michigan today. Keep in mind, if you rent you'll need to bring a copy of your lease to prove you're allowed to have animals. And, if you have another dog in the home, the SPCA always recommends a meet and greet prior to adoption.
If Carrie is no longer available or if you're looking for an older dog or even a cat, the SPCA has so many animals that are currently available for adoption. See them all here.
---
Before You Go...
We are just a couple of weeks away from the SPCA of SW Michigan's 6th Annual Puppy and Kitten Shower. The event is free and family-friendly.
There will be games, free cake (sold!), raffles, and prizes. All that they ask is that you bring a puppy/kitten-related donation to help them through the very busy puppy/kitten season. They're looking for things like:
Kitten/puppy formula
Kitten/puppy Bottles
Heating pads and thermometers
Receiving blankets
And more. You can see the full list (some of which you can fulfill through Amazon), details about the event, and more here.
9 Animals That Are, Surprisingly, Legal to Own in Michigan
5 Signs Spring is Coming to Kalamazoo