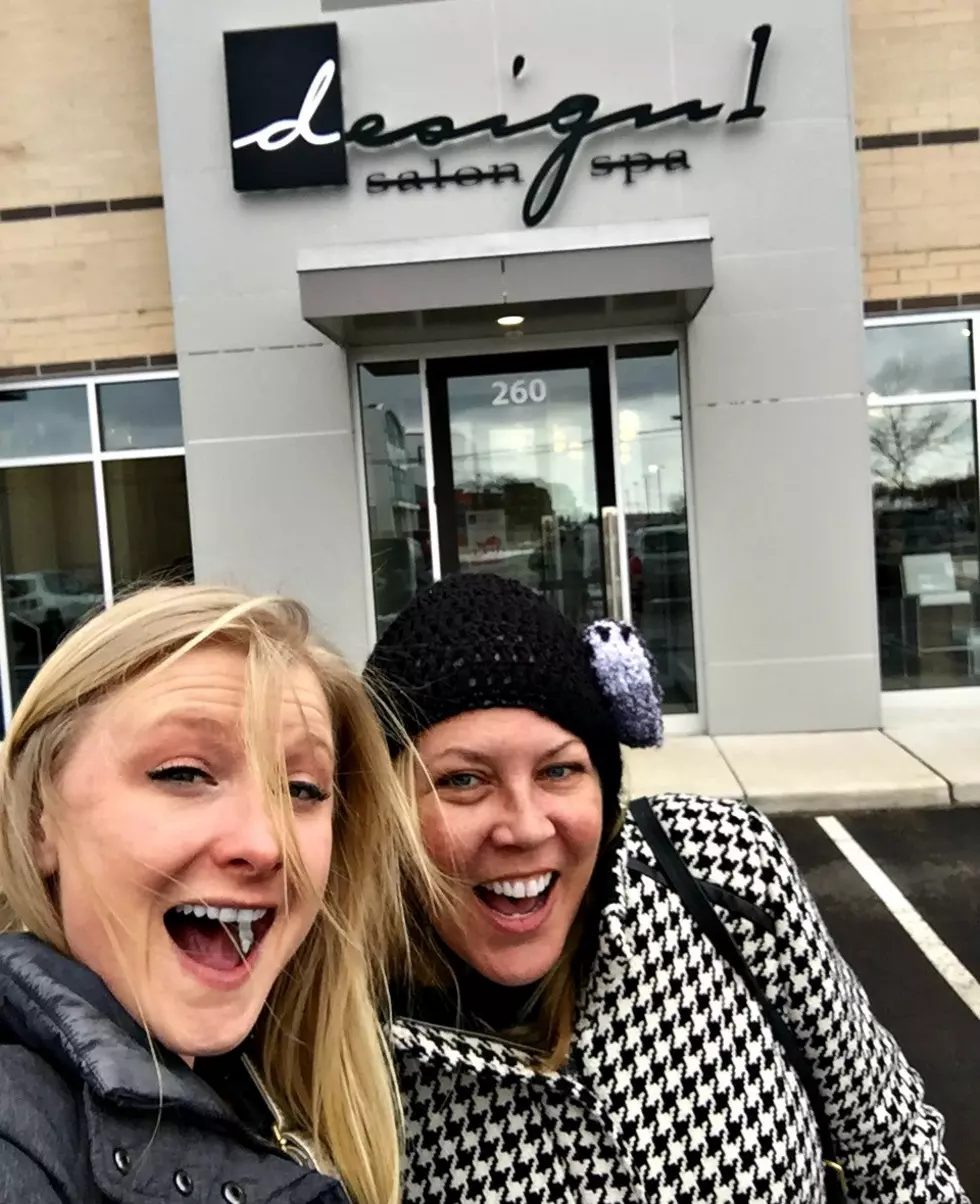 Behind The Scenes At Design 1 Salon Spa During Tess and Heather's Makeover
Tess/TSM
Before and after photos of hair and nails at Design 1 Salon Spa in Portage.
I just got my hair cut and needed it fixed.  I know I'm not the only one who has had a haircut they weren't in love with. Well, luckily, a friend told me about Design 1 Salon Spa in Portage and I'm SO glad I went.  Not only did my hairdresser fix the mess, she gave me the exact cut I wanted.  I felt like a celebrity!  My hairdresser, Lauren, also showed me how to style my hair with beach waves because I've never been able to do it myself. I tried it at home and it worked perfectly.  I will continue to go back to her because she made me feel comfortable and proved that she knows hair.
This is how my hair turned out when I took Lauren's advice:
Heather has been using BOX hair color and it never turns out the way she wants.  Before she moved to Kalamazoo she had a regular hairdresser and needed to find someone she could trust here. At Design 1 Salon Spa she got a cut and color and LOVED it.  She said her hairdresser didn't rush, and it felt like she got the VIP treatment. Her hair looks fabulous.  We have already set up another appointment for a hot rock massage.  Check out all of Design 1 Salon Spa's services here.