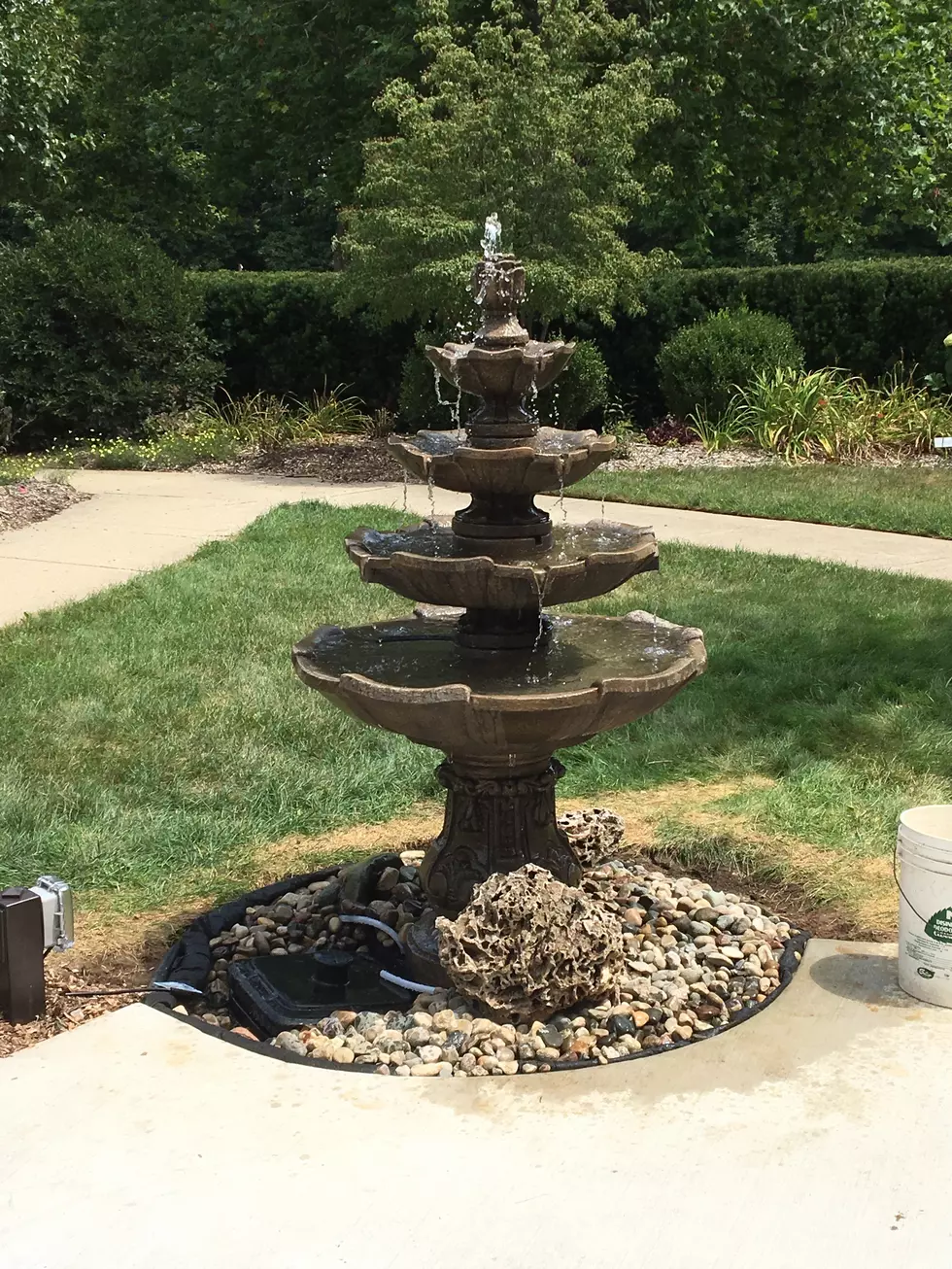 An Easy DIY Fountain Project
Marc Andrews/TSM
This is something a friend of mine and I worked on that was a lot of fun.
We first bought the supplies that we would need for the project. In this case we already had the 4-tier fountain but wanted to make it more unique. We then dug a hole to the size we wanted for our pond liner and pump housing. After shaping the area, then you want to line the dirt with a pond liner so that this will hold the water. In one of the pictures it shows that we put the pump housing in without the liner. This was only to make sure the pump housing and the AquaBlox would fit properly before placing the liner in the ground. You're probably thinking, "What is an AquaBlox?" It's what will hold our very heavy 4-tier fountain.  It also comes in pieces so that you can make it the shape you'd like. In this case we went for the rectangular shape. Once our base, liner, and the pump housing were all in place we could start putting the 4-tier fountain together. We placed the pump in it's housing and made sure to attach all necessary hoses to connect with the fountain and even 2 spots underneath the stones. This would then let the water overflow the last tier of the fountain and onto the rocks below. We also buried 2 more hoses underneath the rocks to create a sort of bubbling effect over them. We had plenty of rocks on the property to use but you can also buy them if you need.  All in all it was a very rewarding project and I think I'm even going to add some underwater lights for a nice nighttime glow.
Did you know that you could share a DIY project of your own and win prizes? If you have a project you'd like to share, we'd love to see it. Just upload a before and after picture of it to our WKFR Facebook page.