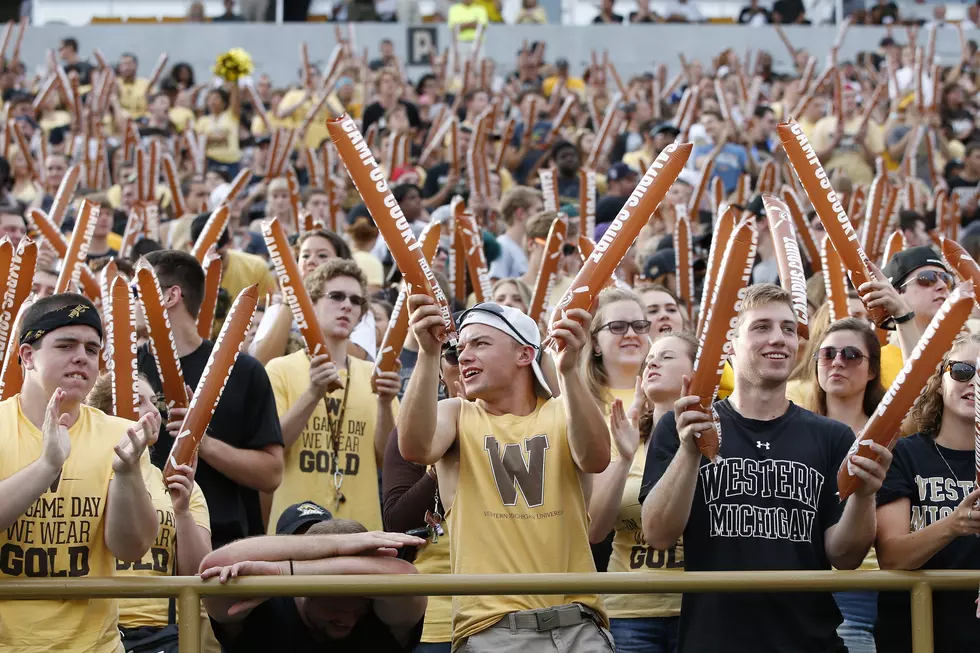 This WMU Marching Band Video Will Get You Pumped For The New Season
Getty Images
Bronco Bash has finally returned! Although. I'm sure most of us would hope for better weather to welcome back the student to Western Michigan University. Either way, today is gonna be a blast with over 450 vendor booths and 103.3 KFR in the house runnin the show. Yesterday, Western's Marching Band took to Waldo Stadium to get ready for the new football season and the Kalamazoo Gazette posted a time-lapse video on their Facebook to show us a little of what they have in store for us this season:

Looks like they've got it just in time for football to start. Just yesterday, Western Michigan University football's team was ranked 3rd in the preseason coaches poll. Western won the Divisional Title in 2016 and last appeared in a bowl game on January 2nd, 2017 at the Cotton Bowl, where they lost a 16–24 game to the Wisconsin Badgers.
The season kicks off this Friday at home against the Syracuse Orange at 6 p.m.
---
BONUS VIDEO: THE HUMAN CANNONBALL AT HOMER STRYKER FIELD!