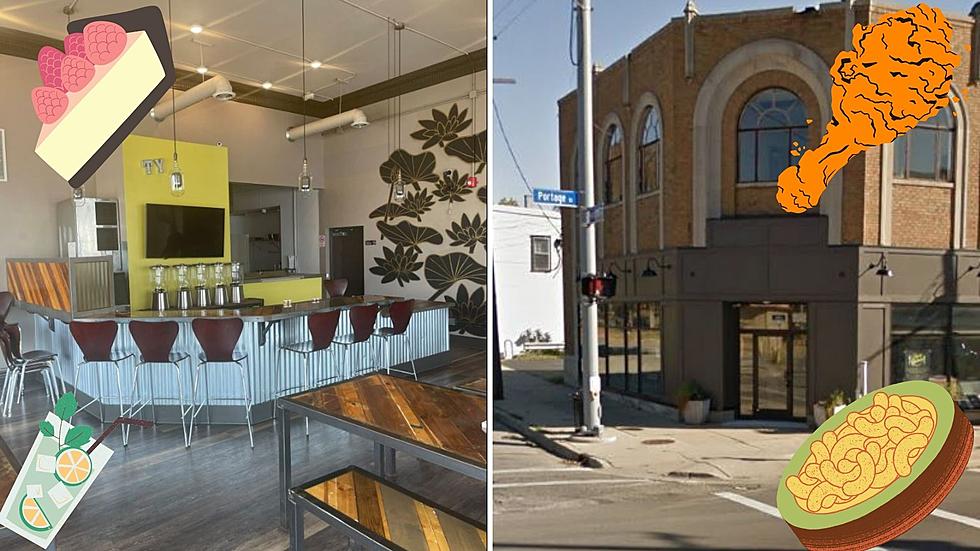 Ty's Joint: Kalamazoo's Newest Hole In The Wall
Canva/Google Streetview/Ty's Joint Facebook
Ty's Joint is a new restaurant in Kalamazoo and I guarantee most of us have driven by without even noticing that it's there. Portage St in Kalamazoo between Stockbridge and Lake streets has seen lots of construction in the recent years. With apartments being added, a jersey mikes and other store fronts it's hard to keep track of what businesses are where.
Kalamazoo has seen an influx of restaurants opening up within our city limits, and there is a wide variety of cuisine being offered. We have seen Bomba BBQ open up farther down Portage St in the Milwood Neighborhood, Lefty Cheesesteaks on both Westnedge and West Main, and even seafood places such as the Tangy Crab and Crafty Crab. The newest taste to touch the palettes of Kalamazoo is Soul food. From places like Chicago Munchies, Cookies, and Ty's Joint.
What Do They Serve?
Soul Food is exactly what it sounds like, food that is made with love and nourishes the soul and will explode with flavor inside of your mouth and make your soul smile. The ambience of the restaurant seems to fit the sports bar/urban eatery vibe..
Everyday Eats
Their entrée and side options are a page out of the classic cookout. They have options such as Friend Catfish, Fried Shrimp, Fried Perch, Fried Chicken, Burgers, Chicken and Waffles, Lamb Chops, Pork Chops, and combinations of the above as entrée options.
All sorts of sides such as Mac and Cheese, Candied Yams, Collard Greens w/ Turkey, Dressing with Chicken, Fried Okra, Corn, Green Beans, Fries, and Onion Rings. The most exciting part though may be the dessert and drink options available. There is Peach Cobbler, Banana Pudding, Caramel Cake, Strawberry Crunch Cake, Lemon Velvet Cake, and Pound Cake w/ Lemon Icing, as well as canned soda, water, and soul punch available for customers to drink.
Something Special
They regularly offer deals, with the most recent being Pork chops with 2 sides for $13. They have had Lamb chop specials which includes Lamb chops, asparagus, and one side for $20.
Ty's Joint might one many hidden gems in Kalamazoo. Sitting on the corner of Washington and Portage streets on the south side of Kalamazoo, it's easy for this place to go unnoticed. I've driven past a thousand times before finally noticing that there was a restaurant occupying the office space on the ground floor corner of the building. Soul Food is growing a solid presence in the city of Kalamazoo and this hole in the wall spot, Ty's Joint, is the next spot to hit the map.
The Top 10 Restaurants People Want To Come To Kalamazoo Right Now
I asked our audience what restaurants they'd like to see make it over to Kalamazoo and I was honestly caught off guard by some of the answers. Over 300 people gave suggestions...here were the Top 10: