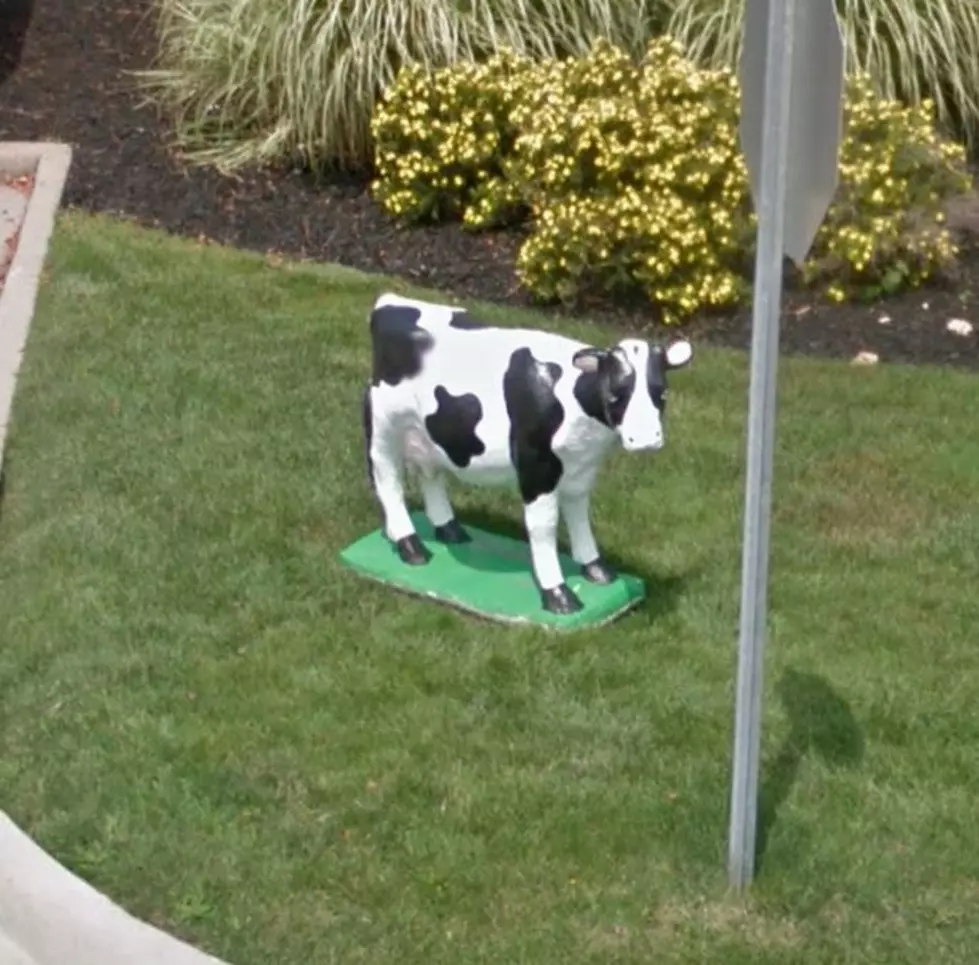 Thieves Somehow Steal 600-Pound Cow From Ohio Chick-fil-A
Google Street View
Does anyone know how much a 600-pound concrete cow is going for on the black market?  Asking for a friend.
A facebook post from the North Olmsted Police Department in Ohio has started to go viral.  (Side note: the phrase "going viral" doesn't exactly stir up excitement anymore.)  Apparently, their local Chick-Fil-A is missing their 600-pound, concrete mascot.
We'd like to report a cownapping!!! Last night, the 600 pound concrete cow that overlooks the Chick-fil-a drive through either left for greener pastures or was stolen. We are leaning toward stolen. It is a black and white cow similar to the one pictured below. If you see it wandering around or in a friend's Snapchat post, please give the North Olmsted Police Department a call. It would be our pleasure to solve this crime for Chick-fil-a!!!
If you can't see the full facebook post below click here.
This strange caper leaves me with 2 questions.
If anyone can help me with those questions, I will be able to sleep at night.
Enter your number to get our free mobile app
READ MORE: How Much Food Do You Need to Shelter in Place?