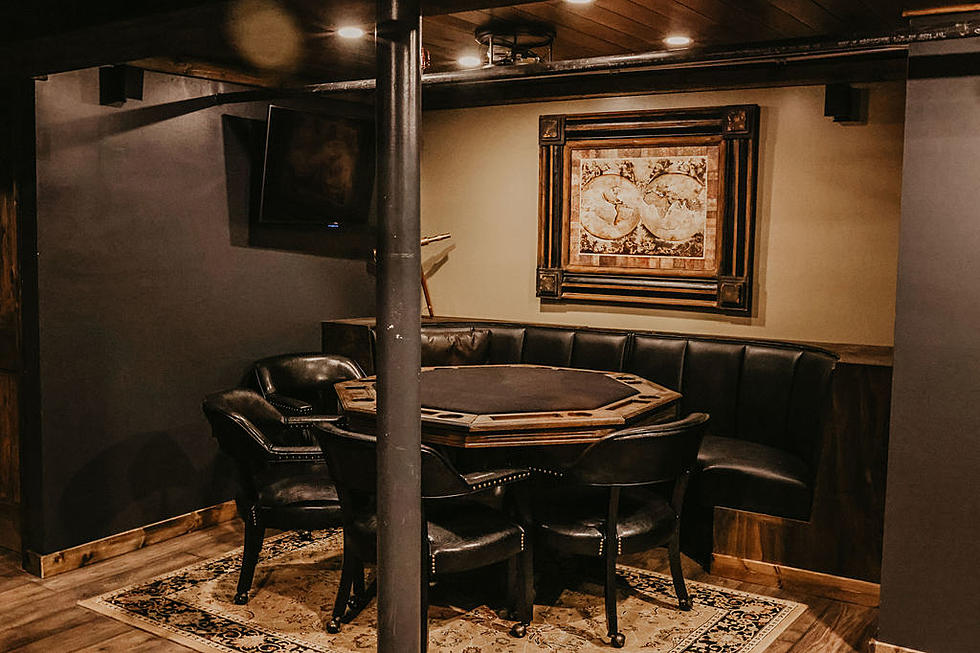 There's A Legit Speakeasy in An Old Shoe Shop In Clare, Michigan
The Trap Door Facebook
Back in the roaring 20's, things got a little out of control with all the bootlegging and hiding one had to do just to get a decent drink. It led to lots of violence, of course, culminating to the St. Valentines Day Massacre. But luckily today we don't really have to worry about any of that, but it's still a very interesting period in our countries' history. It was definitely an experiment that went very wrong, and there is one place in Clare, Michigan where you can go to relive what it was like to have to "speak easily" to get a drink.
The Trap Door has a unique set up in a century old building, that was a former shoe store. When the building was refurbished as a speakeasy, old shoes from the turn of the century were actually found stuffed in the cracks of the stone walls. Today, patrons can get hand crafted cocktails, a variety of whiskeys, craft beer and elegant wines, without having to worry about getting arrested by the fuzz.
The Trap Door rents out their private room for $200, 100 of which goes towards credit to be used there, and comes with 2 TVs, a private bathroom, poker table, fireplace, waitstaff, ability to play your own music, poker chips, and playing cards as well.
The experience I'm sure is a little less anxiety inducing since you're not breaking any laws, but still cool to step back in the past a little bit. There are a lot of places that let you do that in Michigan from Frankenmuth, to Irish Hills, and this just adds to the list of interesting places.
Popular Michigan Alcoholic Drinks I Haven't Heard Anyone Order in Years