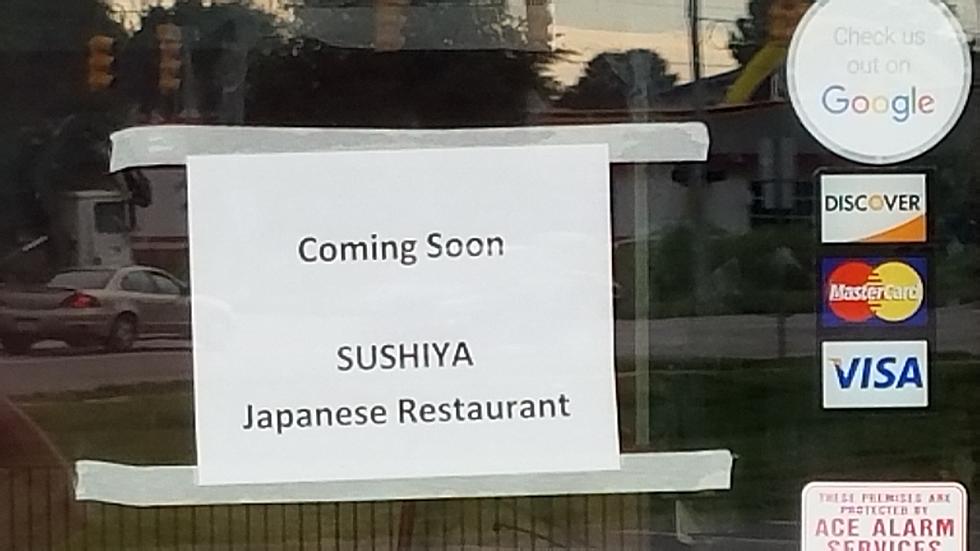 Sushiya To Re-Open in New Location Mid-September
Photo: Dave Benson, Townsquaremedia. Used by permission
It's not often that restaurants here (or anywhere, for that matter) have a second life. They open, and after either a short or long period of time, they close and that's all she wrote. Sushiya appears to be the exception to that rule. They are coming back to business.
In a Facebook post and advertisement posted Sunday, Sushiya has announced they will be re-opening their doors, at Gull and Sprinkle, taking over the location of D'Nicio's Koney Island, which just closed several days ago.
Sushiya was at 242 E, Kalamazoo Ave., across the street from Shakespeare's Pub. That location close in early 2015. The sign on the door said the restaurant was 'temporarily" closed, while the Facebook page indicated they were out of business.
D'Nicio's, meanwhile, has downsized from three locations (Battle Creek on Beckley Rd., Gull Rd and West Main in Kalamazoo) to just one (D'Nicio's Parlour) remaining on West Main, past US 131.