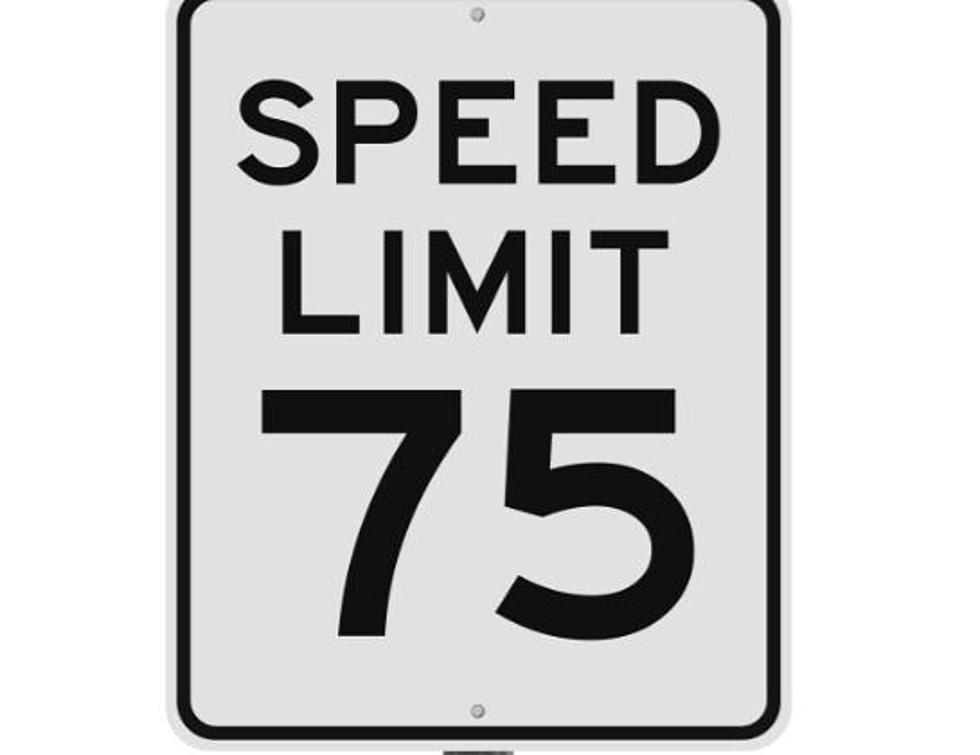 Speed Limits Increase to 75 MPH on Select Michigan Highways
ThinkStock; amanalang;
Gentlemen and Ladies, start your engines. Well, it's not quite that, but beginning Monday, May 1st, speed limits on many rural Michigan highways will increase. The speed limits will increase to 75 on some sections of freeway, and to 65 on select non-freeway trunk lines. Drivers in Southwest Michigan will only notice them on trips up North, to the Upper Peninsula, and towards Canada via Flint.
US-131 – M-57 to the end of the freeway north of Manton (Kent, Montcalm, Mecosta, Osceola, and Wexford counties)
US-127 – I-69 to the end of the freeway at St. Johns (Clinton County), and the beginning of the freeway at Ithaca to I-75 (Gratiot, Isabella, Clare, Roscommon, and Crawford counties)
I-75 – Bay City to US-23 in Mackinaw City (Bay, Arenac, Ogemaw, Roscommon, Crawford, Otsego, Cheboygan, and Emmet counties), and St. Ignace to Sault Ste. Marie (Mackinac and Chippewa counties)
For most of us in Kalamazoo and Battle Creek, we'll see the changes on trips up North. The 75 mph speed limits starts just north of Grand Rapids on US131 and goes to almost Traverse City (Manton is where it ends). Going north from Battle Creek, 75 mph begins leaving Lansing on US127, although there's an area that it drops back down again, and then starts after Alma, joining I-75 all the way to Canada.
Drivers headed towards Port Huron will see the speed increase on I-69 except going through Flint.
A complete list and map of highways affected is on the MDOT website.
BONUS VIDEO: The Talons Out Honor Flight