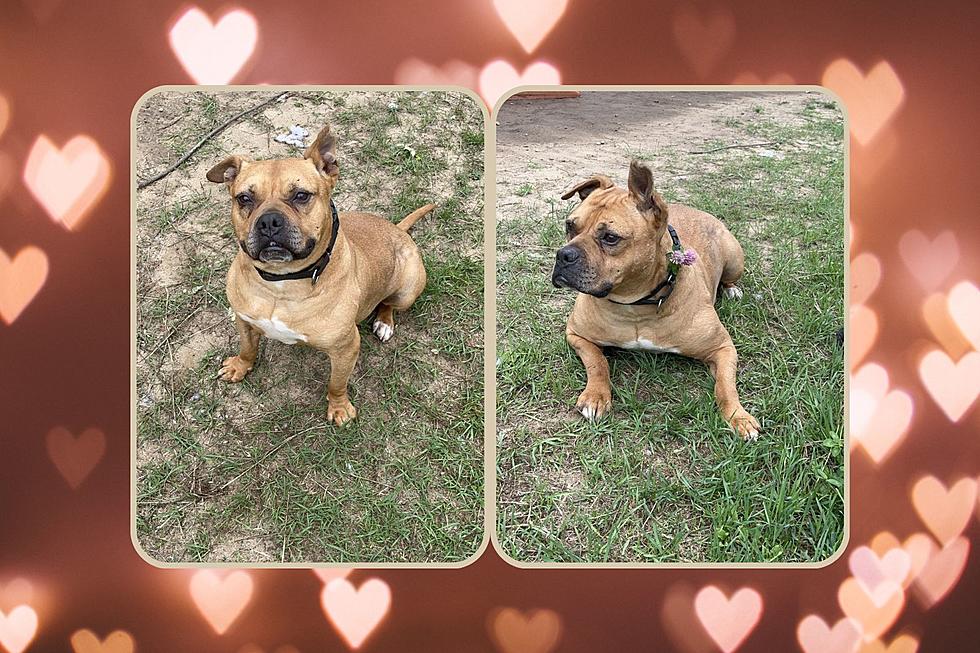 4 Year Old Kenny, in Kalamazoo, Has Been at the Shelter for a Year
Via/ SPCA of SW Michigan, Via/ Canva
Do you live alone? Maybe you've just ventured out on your own from your parent's house. Maybe you've just gone through a life change, a relocation for a job, or a breakup.
Whatever the reason, you need a companion like Kenny.
Kenny, 4 years old, is currently up for adoption at the SPCA of SW Michigan. Kenny is fixed, vaccinated, loves to play with toys, and really loves humans.
He's had a rough go of things. From the pictures, you can see a few scars on his body and, he recently was treated for heartworm. But, don't let that deter you. He is now heartworm free and as lovable as ever.
Now, he just needs the right human to show him the love that he deserves.
Kenny would do best as the only animal in your house. He's already been at the shelter for a year. So, please, if you think Kenny might be right for you, you can contact the SPCA of SW Michigan here or just stop by during their normal business hours.
---
If you're looking for something fun to do this weekend, check out this event from the SPCA of SW Michigan.
They'll be at Eve Salon on Saturday, July 22nd with dogs on-site who will be available for adoption. Plus, if you donate $5, you could win a $700 gift basket from Eve Salon. All proceeds will go directly to the SPCA. Read more below:
And, if Kenny isn't right for you or, perhaps you're looking for a cat instead, you can find all of the animals currently up for adoption at the SPCA of SW Michigan here.
5 Dogs That Have Been at the SPCA of SW Michigan for 1 to 3 Years
These dogs are kind, caring, and cuddly. And, yet, they've been unable to find a home for years. Let's change that today.
The Last Remaining Dog 'n Suds in Michigan