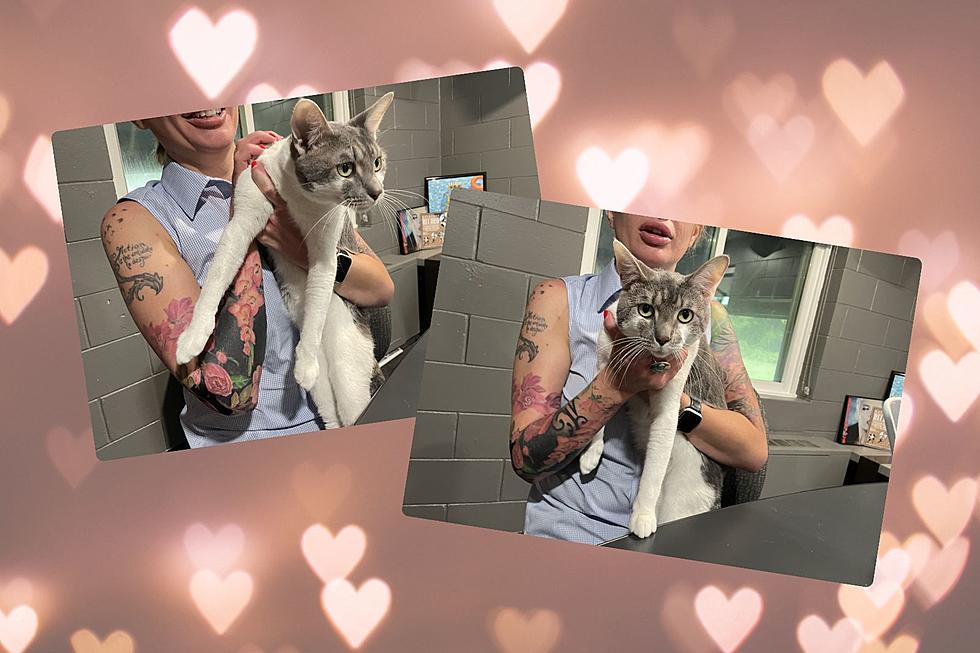 With Stunning Green Eyes, Appa is Up for Adoption in Kalamazoo
Via/ Canva, TSM/ Chelsea Rose
This cat has the prettiest eyes.
Meet Appa. Appa is just over a year old and is ready for his new home. He was an owner surrender but, we don't really know why. In my brief encounter with Appa, he was pretty chill for a cat in a brand-new environment.
He was purring, looking around, and overall just relaxing.
I will say this, Appa has incredibly soft fur. Softer than any other short-haired cat I've met.
Appa does great with kids and dogs but, for some reason, does not get along with other cats. So if you have a puppy or a fully grown dog that needs a companion, Appa would be the perfect fit for your home.
If you're interested in adopting Appa, he's available right now. Stop by the SPCA of SW Michigan during their normal business hours and say hello to see if he's right for you.
Find the SPCA of SW Michigan's hours and location here.
---
If you love cats, you'll love an upcoming event for the SPCA of Sw Michigan.
Kazoo Books is hosting a cat adoption event on August 12th. It's in honor of the bookstore's free-roaming cat, Radio, who recently passed away. Sad, I know. But, what a lovely tribute.
Learn more below:
Whenever you do adopt a new animal, whether it's Appa or another animal in need, do you change its name? If you do and you're looking for some inspiration, check out these Michigan-inspired suggestions:
20 Michigan-Themed Pet Names That Don't Suck
Looking for a Michigan-themed pet name that you're not going to hate? Check these out.
Check Out These 5 Dog-Friendly Patios Located in West Michigan
Patios aren't just for people! Here are several local establishments throughout West Michigan that will welcome your 4-legged friends.