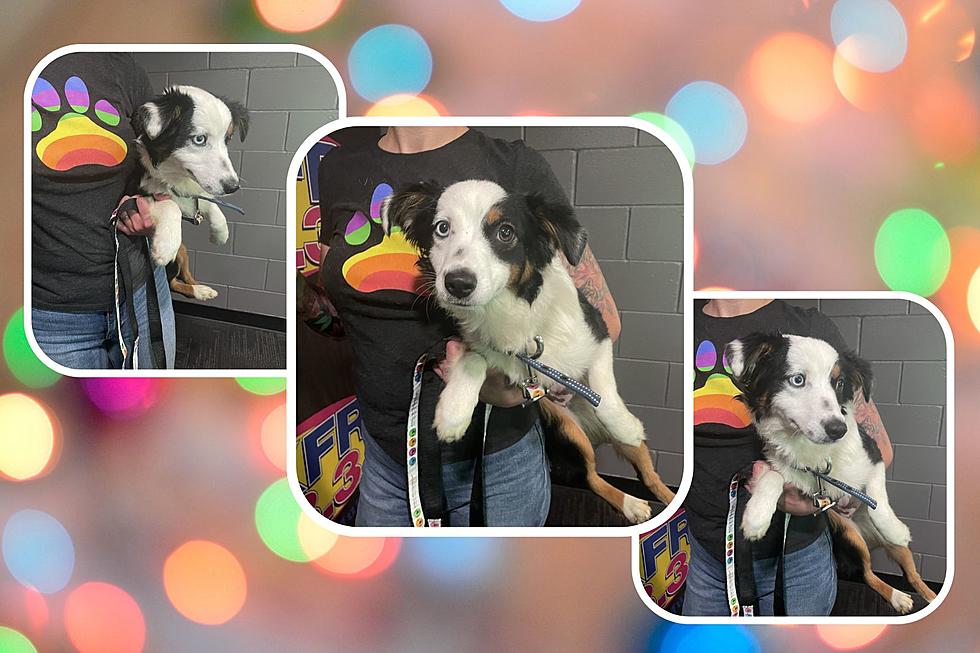 Beautiful Bonnie is Now Up for Adoption in Kalamazoo
Via/ Canva, TSM/ Chelsea Rose
Do you ever wish you could find a dog that would look like a puppy forever? Well, look no further!
Meet Bonnie. Bonnie is a full-grown, Aussie mix who weighs less than 20 lbs. She truly looks like a puppy:
Now, Bonnie is on the shy side. She did okay with cats but, would most likely do better in a home with other dogs or even in a home where she's the only animal. While she is shy, Bonnie is an excellent snuggler.
In the studio, she was very calm and just preferred to be held.
If you think you might be the perfect home for Bonnie, where she can blossom and grow into a happy dog, contact the SPCA of SW Michigan here and see if she's right for you.
Looking for a Puppy?
The City of Kalamazoo is showing the movie Air Bud for this week's Summer Cinema. Staying on theme, they're inviting the SPCA of SW Michigan to be on-site with adoptable animals.
I've been told there will be puppies. Air Bud + puppies? I don't even have kids and that sounds like a blast. Learn more about the event below:
Do you have a dog but don't have a yard where they can run around? There's an app for that:
12 Southwest Michigan Yards You Can Rent For Your Dog
Check out the Downtown Kalamazoo Zoo Animals After Their Recent Facelift
A few animal statues in the Downtown Kalamazoo area recently got a fresh coat of paint with a creative twist. What an upgrade