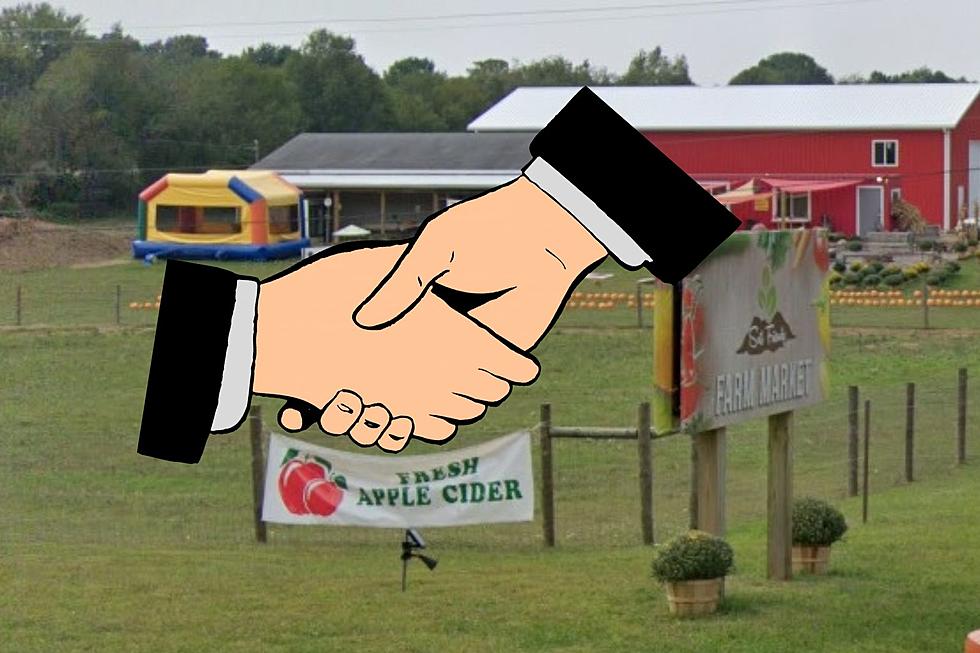 Galesburg's Soil Friends Farm and Township Come to Agreement
Google Maps/Canva
A zoning disagreement between Comstock Township and a local Galesburg area farm has finally reached a resolution.
Months after Soil Friends Farm began fighting for their right to keep their business open it seems the two opposing sides have come to an agreement. Here's what we know so far:
Back in November we shared the news that the Galesburg-based farm market and cider company was receiving backlash from township officials regarding the use and operations of the family farm.
In a social media post Soil Friends shared,
Unfortunately, we have just a few days left until we can't do any business on our farm! It started off with issues about the barn which they won't sell us any permits to make the changes they say we need to make, now it's the entire property! We have lots of Christmas trees and hard cider to sell in the meantime. It appears that we have gone back in time and what we were once permitted for no longer means anything!
What's the Issue?
Board members in Comstock Township claimed there were several health, safety, and welfare issues at Soil Friends Farm which included numerous zoning and building code violations. The Township argued that, "at the time the township approved a liquor license it was only for making wine out of fruit grown on the farm itself and too ugly to sell."
After the township learned Soil Friends had reportedly added an additional outdoor service area and tasting room, which required additional licenses, that's when things went south.
Soil Friends claimed they had reached out to the township for help in acquiring these licenses and although there was a verbal agreement the owners claim at one time,
The township amended the zoning ordinance to allow for winemaking and tasting, about a year later...they changed it to special exemption and now 5 years later the township pretends they were not aware...said we didn't seek approval!
Yeah. It got ugly.
Here's the Good News
Just days ago Soil Friends shared an update on social media saying a deal has been reached!
Together as a community at township hall we worked our issues out...We're allowed to open back up and continue making our delicious farm market products and hard cider on site for you all to enjoy!
After numerous town hall meetings and communications through lawyers it seems like the two opposing sides have put the community's best interests forward. Soil Friends say they are committed to making their Galesburg farm a destination for visitors to stop and visit, versus just passing through.
Sounds like a win-win for everyone!
Soil Friends is in the process of planning and planting to make the 2023 season the farm's best one yet. I can't wait to get my hands on some delicious hard cider the next time I visit their pumpkin patch.
8 Delicious Fall Destinations for U-Pick Apples, Cider and Donuts in the Kalamazoo Area
Get your fall favorites direct from the farm at these 8 Kalamazoo-area orchards
Michigan Cider Mills