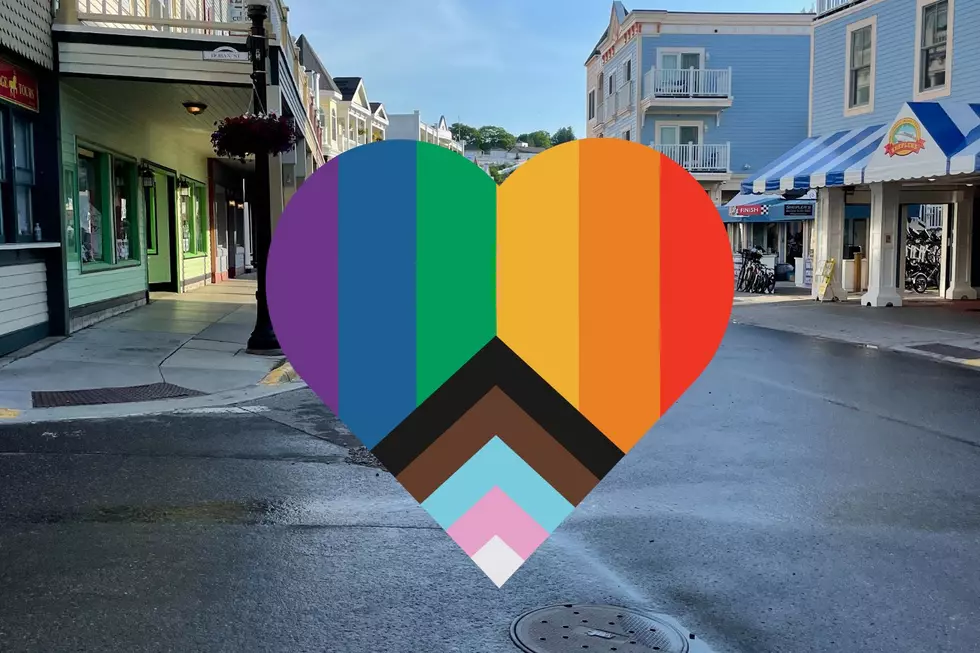 Celebrate Pride at These 3 Small Town Festivals Throughout West Michigan
Photo by Aubrey Antles on Unsplash/Canva
Break out your rainbow gear-- it's time to celebrate Pride! Each year cities across our nation dedicate the entire month of June to recognize and celebrate the love and diversity of our LGBTQ+ community.
Pride celebrations have been taking place in larger cities across the U.S. since the late '60s, but smaller communities haven't been so quick to embrace the celebrations-- until now!
Over the last several years it's been heartwarming to watch as more and more small town communities throughout West Michigan have decided to host Pride festivals of their own. My hometown of Allegan just hosted their first Pride celebration in 2022, as did Mackinac Island.
Here are several communities throughout West Michigan who are hosting Pride events in 2023:
---
Located just an hour away near the Michigan-Indiana border, the community of just over 11,000 residents is set to host its first ever Pride this year. The event runs from 7:00-9:00 p.m. at Riverfront Park. Expect to see family-friendly drag performances, food trucks, live music, children's games, vendors, face painting, and more! If all goes well we can expect to see the event return in 2024. Details on Niles Pride Festival here.
Another small town community who is hosting their first ever Pride celebration in 2023. Expect to enjoy lots of live music, food, vendors, games, drag shows, and many more fun surprises at this free family-friendly event. The festival will be held in downtown Three Rivers from noon to 9:00 p.m. See the official event page here.

Now in its 2nd year, once again the downtown riverfront boardwalk will be filled with vendors, family-friendly activities, photo booths, food trucks, drag story time, and new this year the adults-only drag show! More details are being finalized, but you can follow event organizers Allegan, Speak Up! on social media for updates.
Kalamazoo Pride Pics of the Past
7 Unsuspecting Items That May Spark Wildfires
With extremely dry conditions across the state, the Michigan DNR is reminding residents of the following everyday items that may accidentally spark a fire.