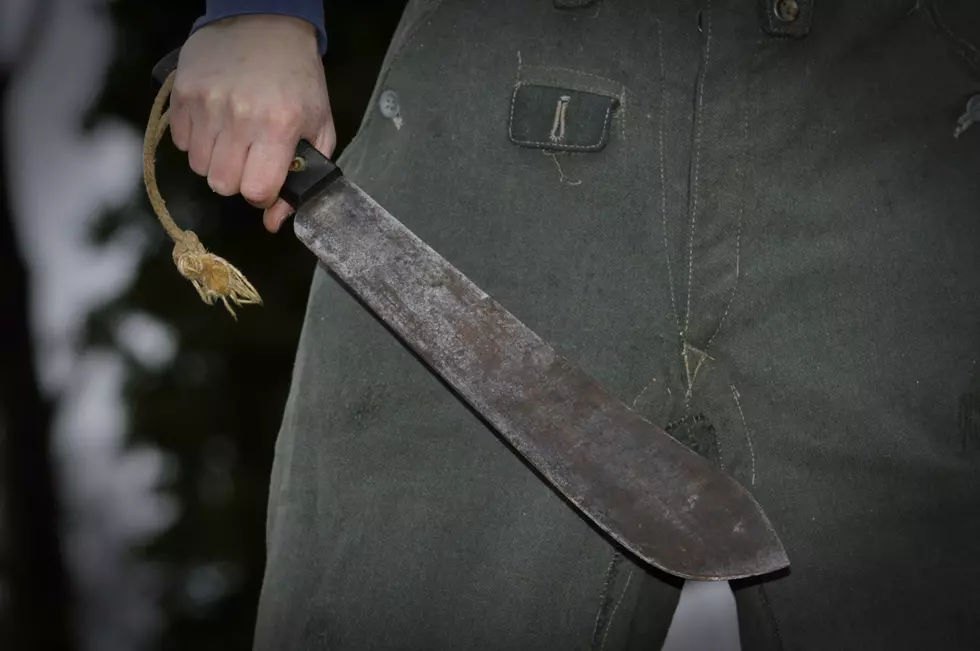 Michigan Man Arrested For Walking Around High School With A Machete
Lee-J
This is probably the last thing you want to have to worry about when in school. Some stranger walking into a high school with a deadly weapon. This is exactly why there's more strict laws in regards to how you enter a school and the ability to just walk in. This recently happened at Michigan's Romeo High School. An investigation is under way after a man was seen sitting in his car outside of Romeo High for at least an hour, before walking into the school with a machete concealed under his jacket.
Channel 7 reports that the police don't think there is any evidence that the person wanted to hurt anyone in the building, so it was determined that there was no reason to be afraid to be at the school, and was safe to be in. Principal Bernie Osebold said they confronted the man  and was asked to leave since he didn't have a good reason to be in the school. Police arrived shortly after to discover the weapon and a bag in his possession, shortly before arresting him.
As shortly as a few years ago, Loy Norrix and Kalamazoo Central high schools and two middle schools closed because of threats of violence. Although they don't think the man in question in this article was going to hurt anyone, schools need to consider the ability to form protective committees and security measures so that people can't just walk into a school with a machete. The world has changed, and schools need to adapt to that change.
Enter your number to get our free mobile app
READ MORE: Porch Pirate Prevention