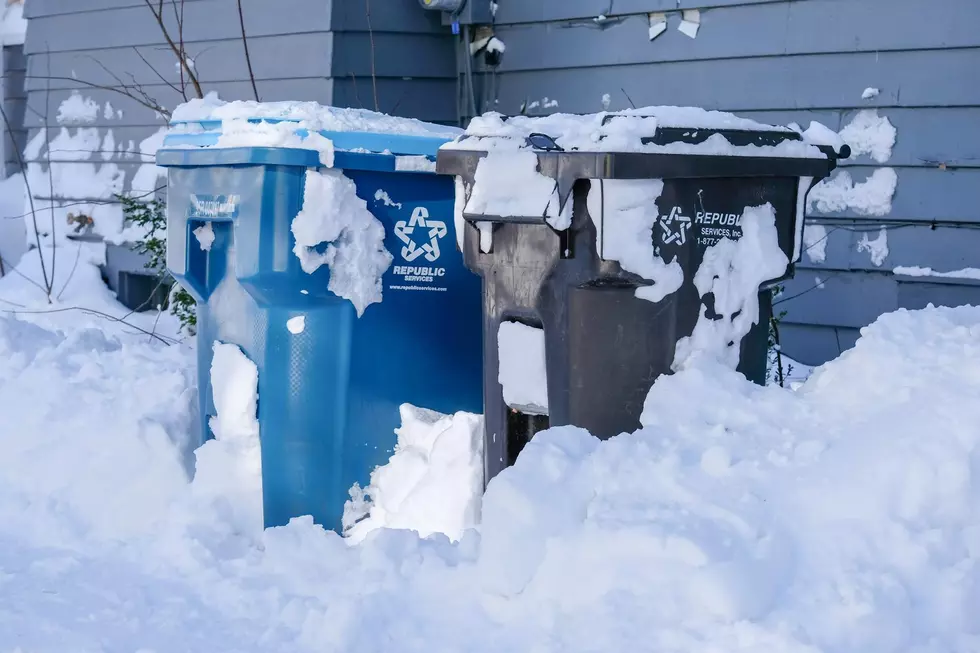 Republic Services Will Be Delayed In Kalamazoo After Snow Storm
The City of Kalamazoo, Michigan Facebook
The most recent snow storm that rolled through the Midwest and Northeast has done some pretty amazing things. From subzero temperatures in Texas, to people calling it the Hot Pocket cold front, because it's warm on the coasts (outside) and freezing in the middle (A little microwave humor for ya). But in all seriousness, this storm is no joke as people have passed away because of it in other states. When huge snow storms like this happen it can put a hold on some of the services our city provides, including trash & recycling.
Republic Services is one such company who plan on being able to pick trash up today, but were forced to hold off services yesterday, as they announced, "Republic Services trash and recycling routes are not running today( 2/16) due to the weather. Curbside recycling will be running one day behind for the remainder of the week (this will also affect Republic Services trash customers)."
This wasn't sufficient enough for one resident, who commented on the thread:
Funny because evvvvvverybody I know it's still going to work and doing their jobs.... But I guess when you have a contract with City of Kalamazoo you can do whatever you want.I'm pissed at Kalamazoo. Come on down to Edison Neighborhood and see what ever actually "gets done" with our tax dollars.You'll find it's nothing. -Dan Kups-
This was clearly a heavy trigger to people putting up an argument in the company's defense:
It's so plows can do their jobs effectively but sure, be negative about it. It's one day, it's not the crisis situation you're making it out to be. Enjoy the snow. You live in Michigan. -Samantha Mae-
Others were quick to point out the terrible temperatures:
Do you work outside in -6 wind chill too? Have some empathy FFS. Snow plows need to move freely and the trash service people get a day to stay warm and not risk frostbite on their hands. Calm down, Karen. -Rebecca Ward-
One woman just used simple logic:
Where would people put their containers? How would they roll them to the curb in the snow? How would snow plows plow when trash cans are in the road? It makes perfect sense to me to give folks a chance to shovel their driveway etc.. so they can get their cans to the curb. -

Rhonda Followell Anderson-
At the end of the day, Dan stood up for what he believes is a lack of help from the city for his neighborhood. The arguing continued all day, as people spent another day on earth fighting one another, without any change occurring, sadly. I'm just happy that regardless, the pandemic has brought us closer together...on the internet...to insult and argue with each other, instead of being empathetic to individual needs.
MORE: Garbage Cans Are Not Cancelled: COVID-19 Trash on Twitter