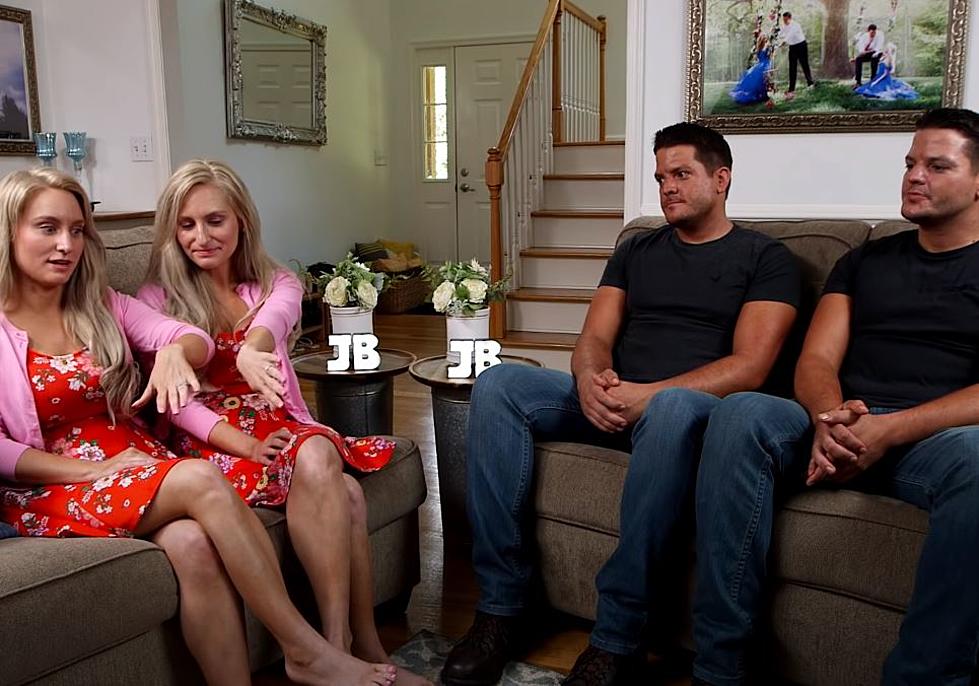 Ohio Twin Sisters That Married Twin Brothers Are Both Pregnant
TLC YouTube
Remember the twins that married twins in Twinsburg, Ohio? They just took twinning to the next level.
In February of 2018 31-year-old twin sisters Brittany and Briana Deane who got engaged to the 34-year-old twin brothers Josh and Jeremy Salyers in Twin Lakes, Vancouver.  The twins then tied the knot in August of that year in Twinsburg, Ohio.  Click here for that full story.
This whole situation got the couples on TLC's "Our Twinsane Wedding."  As if the two twin couples haven't taken the twin thing too far.  This just happened.
In the instagram they posted last week, they explain how their kids will be related and it is confusing,
We are thrilled and grateful to experience overlapping pregnancies and to share this news with you all!
✨🍀✨🍀✨🍀✨🍀✨
Our children will not only be cousins, but full genetic siblings and quaternary multiples! Can't wait to meet them and for them to meet each other!
According to Foxnews.com getting pregnant at the same time was intentional,
The overlapping pregnancies were no coincidence. Last May, the couples said on Australian TV that they intended to get pregnant at the same time.
I hope they both have girls and name them Kate and DupliKate.
Enter your number to get our free mobile app
Celebrity Kids Who Look Exactly Like Their Famous Parents