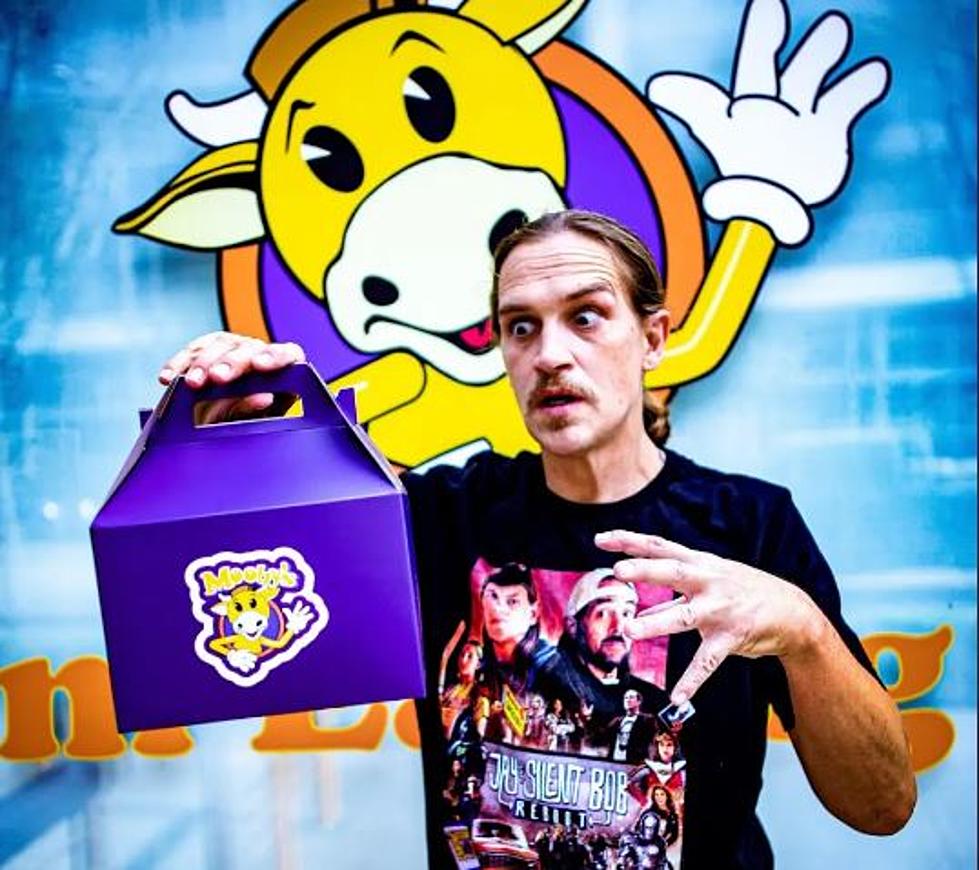 'Mooby's,' Iconic Kevin Smith Films Chain Restaurant, Pop Up Coming To Detroit
www.exploretock.com
The highly loveable Jay & Silent Bob films directed by Silent Bob actor, Kevin Smith, feature a fictitious fast food company within the films called Mooby's and in recent years, Smith has opened up actual pop up shops featuring food from Mooby's. Now, Mooby's will be making it's way to michigan, with an anticipated stop in Detroit, as one website explains what's available with a visit to the pop up:
MOOBY'S, the fictional restaurant from Kevin Smith's movies, finally comes to life! Book your pick up time in advance and step into Mooby's for a safe and seamless Interactive Pick accompanied by memorable photo moments from Kevin's films & well as exclusive retail! For your safety and ours, we are holding off dine in service! You may eat your meal on our patio while socially distancing or take the meal home!
Each ticket includes a Mooby's Meal with your selections of a Moo Main + Salt Lick Side (vegan & non vegan options available). Beverages, additional side items, desserts and merchandise are available in advance to streamline your visit or can be purchased upon pickup.
How Do I Buy Tickets?
As of now, tickets for the Detroit pop up are on sale, and you can reserve your meals here for Tuesday July 6th through Tuesday the 20th. Films like Jay & Bob Strike Back, Dogma, and more recognizably, Clerks II have all featured the fictitious restaurant, with the later film actually being the main setting for the film. Snoochie Boochies!
The Colorful Adventure of Finding Traverse City's Hippy Tree