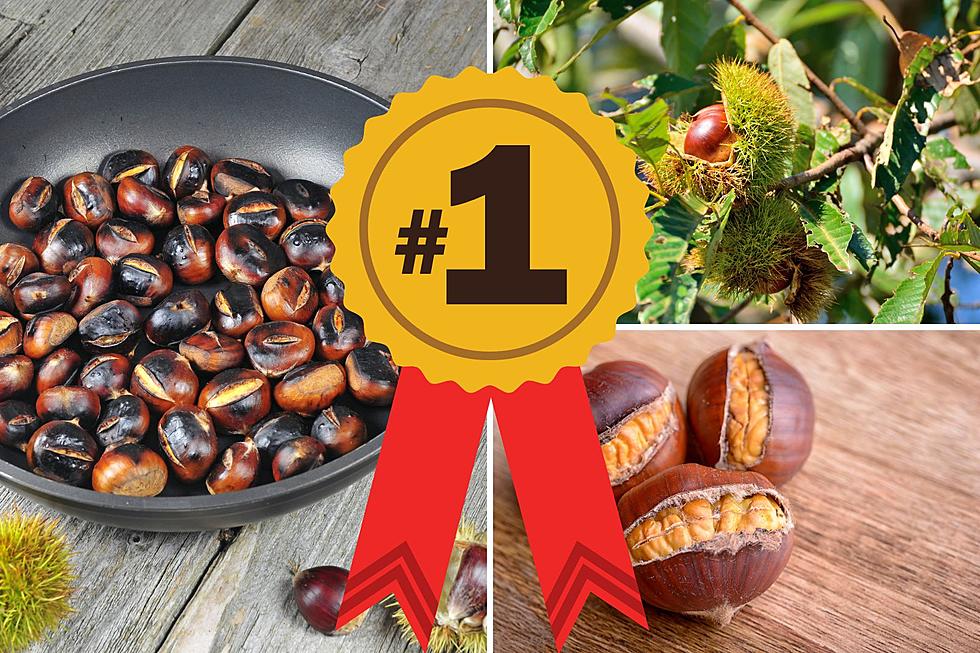 Did You Know Michigan Leads the Nation in Chestnut Production?
Canva
Who knew? Because I sure didn't!
There's something special about Michigan's chestnut crop and nobody is talking about it! Michigan is the number one state for chestnuts, according to the Detroit Free Press, and also has the highest number of chestnut growers.
Much like apples, blueberries, and peaches, did you know you can u-pick chestnuts at a select number of Michigan farms? Although the season is very short Michigan's chestnut crop will soon be ripe for the taking. Here's why they're so special:
Chestnut Blight
Referred to as, "the greatest ecological disaster to ever strike the world's forests" chestnut blight is a fungus that originated in southeast Asia. Until 1904 the United States had a thriving chestnut crop, but when landscape architect S.B. Parsons introduced a new variety into his nursery, the Japanese chestnut, he unknowingly opened Pandora's Box. According to Planet Detroit,
Although he designed some of the nation's most notable park landscapes, Parsons is infamously remembered for bringing the chestnut blight to the United States.
However, for some outstanding reason Michigan's chestnut crop is resistant to the blight. Dennis Fulbright, a professor at Michigan State and a plant pathologist, has said that miraculously Michigan is home to the only chestnut trees with a naturally occurring biological control. For some reason chestnut trees just seem to thrive in Michigan; it's a modern medical marvel!
Chestnut Season in Michigan
It's hard to imagine but there was once a time when most Americans had no idea what chestnuts even were. Dick Winkel, owner of Winkel Chestnut Farms in Coopersville, told Michigan travel show Under the Radar:
Most Americans like me, as youngsters, we've never even seen or heard of these. The American Chestnut disappeared before we came along...so by 1990 some folks educated me about chestnuts and I tasted one and my impression was 'I think they're pretty good, maybe someone else will too' and 30 years later I can tell you the answer is: yes.
According to the chestnut experts at Michigan State, chestnut season can begin as early as Labor Day weekend in southern Michigan. However, with the dry summer we've had it looks like chestnuts are slightly behind schedule this season.
Now, foodies and beer enthusiasts alike are clamoring for Michigan's sweet, domestic grown chestnuts to use in everything from soups to beer! David English, of the Chestnut Growers of America told the Detroit Free Press,
Michigan is the explosive center of chestnut growth in this country right now.
Expect u-pick chestnut season to start in Michigan near mid/end of September through mid-October. Try these nearby u-pick chestnut farms in West Michigan:
Here Are At Least 5 Sunflower Fields Across West Michigan
Sunflower season signals the end of summer is nearing in The Mitten. Here are several spots to capture the perfect sunflower selfie while the season lasts!
4 Quaint Towns in Michigan That Are Just Begging For A Hallmark Movie
From Saugatuck to Mackinac Island, here are 4 communities across The Mitten that Hallmark should consider as the backdrop for their next movie!
Here's Why We're Excited For The Allegan County Fair
Fall is right around the corner and so is the Allegan County Fair. Now in its 171st year "Michigan's most popular county fair" takes place September 8-16, 2023.