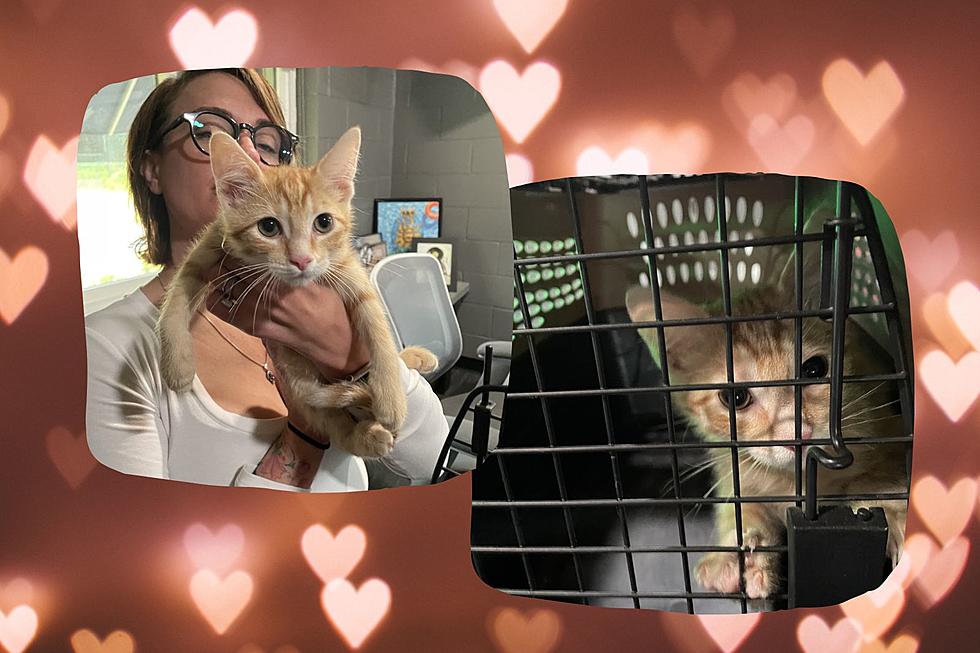 Loud & Lovable Luther Up for Adoption at the SPCA of SW Michigan
Via/ Canva, TSM/ Chelsea Rose
Man, this kitten is not shy about letting you know how he feels.
This is Luther. Luther is a precious orange kitten, about 3 months old, who is currently up for adoption at the SPCA of SW Michigan.
If you've never had an orange cat, get ready for constant entertainment. I don't know what it is about orange cats specifically (or if there's any science to back this up) but, they have a reputation for operating with exactly 2 brain cells.
They're chaotic but in the best way possible and, overall, are very sweet.
Luther seems no different. He was UPSET while in the carrier and very loud about it. But, as soon as Katie took him out of the carrier, he did nothing but purr.
Luther is seriously cute and will no doubt keep you on your toes. If you're ready for a little excitement in your life, contact the SPCA of SW Michigan today to see if he's still available.
Keep in mind, Luther is just one kitten in a litter that's currently at the SPCA. As well, they have adult cats and dogs that are also looking for forever homes. See all of them here.
---
Upcoming Sponsored Adoption Event
Tomorrow (Friday, June 16th), Callander Commercial is hosting an event where they'll pay the adoption fees for all animals adopted during the event:
Additionally, if you'd like to help the SPCA of SW Michigan in its mission to find animals their new homes, you can find information about donations, volunteering, and fostering here.
5 Dogs That Have Been at the SPCA of SW Michigan for 1 to 3 Years
These dogs are kind, caring, and cuddly. And, yet, they've been unable to find a home for years. Let's change that today.
Here's Michigan's Summer Described in 4 Words or Less by Actual Michiganders
Thanks to a tweet from Governor Gretchen Whitmer, a number of Michiganders decided to participate in the trend of describing Michigan's summer in a few short words.