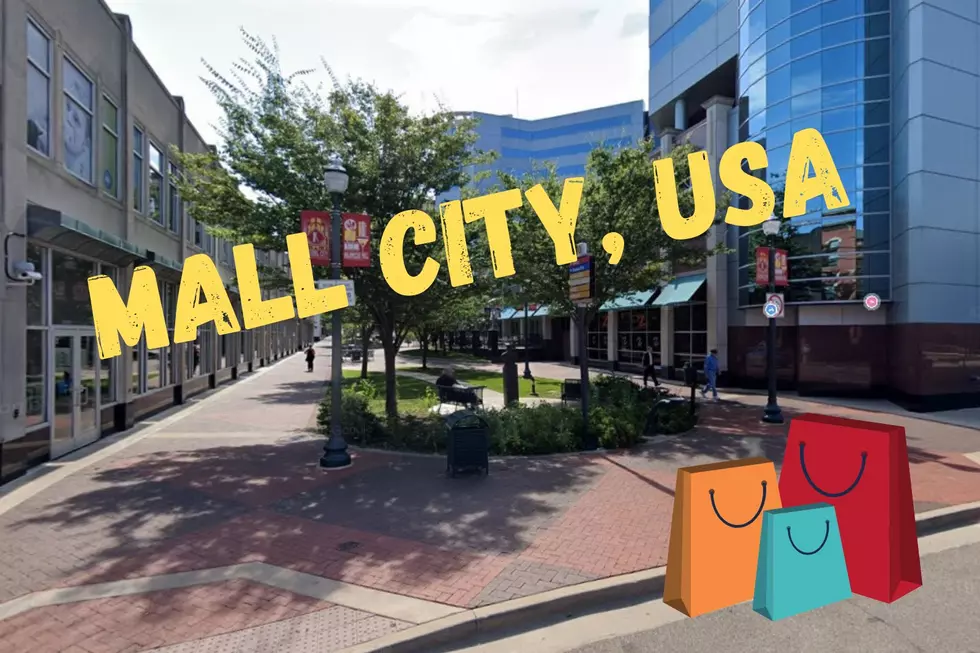 Here's The Reason Kalamazoo, MI Is Referred To As The "Mall City"
Google Maps/Canva
I promise you that I was born and raised in West Michigan, so why at 34 years old am I only just now learning about one of Kalamazoo's famous monikers?
Have you ever heard Kalamazoo referred to as the "Mall City"? I must be the only person in West Michigan who has never heard that nickname before. Not only am I hearing this name for the first time, but I'm also learning the reasoning behind it!
Kalamazoo 1980
In the 1950s city centers across the country were struggling as businesses were moving out of the downtown areas and into the suburbs. Lynn Houghton, a Regional History Curator at WMU, says at that time only 60% of cars that passed through Kalamazoo were stopping. That's where Victor Gruen came in.
In an effort to drive commerce back into downtown Kalamazoo businesses and restaurants, Gruen and his developers came up with a plan to close a section of Burdick St. to vehicular traffic and instead create a safe space for pedestrians to browse downtown storefronts. The plan was titled "Kalamazoo 1980."
The Kalamazoo Mall
The downtown Kalamazoo Mall is groundbreaking in that it was "the first outdoor pedestrian mall in the United States." Now, there are many reasons to put Kalamazoo on the map. For example: Gibson guitars, Bell's Brewery, and checker taxis. But I had no idea the rest of the country was looking to Kalamazoo because of a pedestrian mall!
Discover! Kalamazoo writes,
The Kalamazoo Mall is a famous landmark for becoming the first outdoor pedestrian mall in the United States. It opened in 1959 and served as a model for others across the nation.
Project Downtown
Eventually, the downtown business boom faded and residents wanted more available parking spaces downtown. "Project Downtown" was an initiative to bring changes to Kalamazoo's downtown which included opening more streets to vehicular traffic. The measure narrowly passed in 1997.
W. Michigan Street, which had once been a part of the Mall, was officially re-opened the following year with a fanfare celebration of fireworks, live music, and a visit from then-Michigan Governor John Engler. There was even a raffle to see which Kalamazoo resident would be the first to drive the street since the 1950s!
More Changes Ahead
It's fascinating to hear about how many changes the downtown Kalamazoo landscape has seen-- and there's only more to come! Residents certainly have a lot to say about the new bike lanes, roundabouts, and 2-way traffic. Are you a fan of all these changes?
Downtown Kalamazoo Districts
A Peek Inside Kalamazoo's Heritage Guitar Factory Where Music History Was Made
Heritage Guitar Factory, which was the Gibson Guitar Factory in Kalamazoo, Michigan