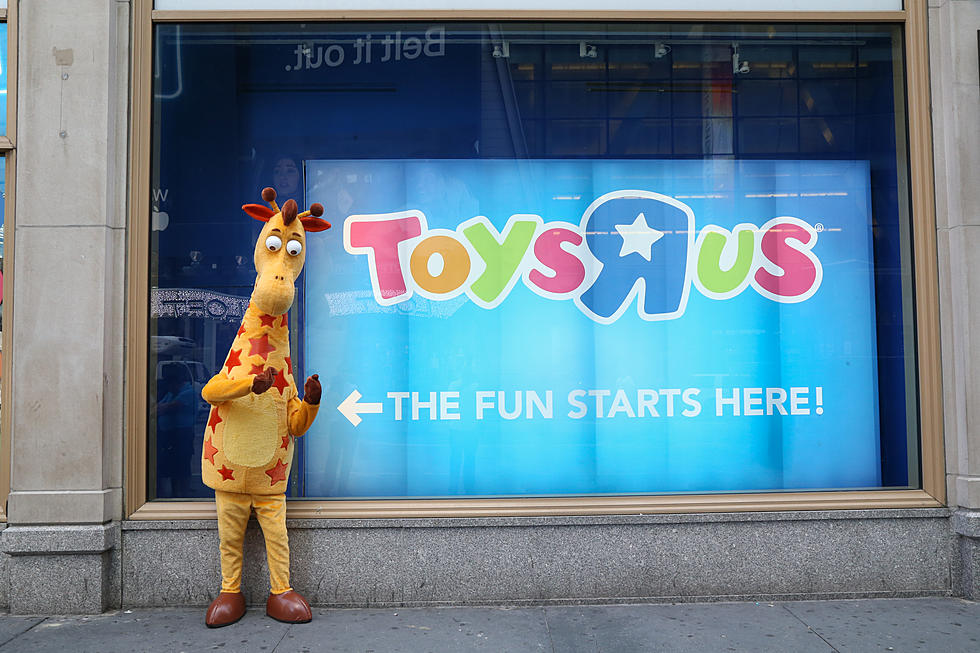 It Ain't Over Til It's Over; Toys 'R Us Attempting Comeback
Getty Images for Toys "R" Us
It's too late for the Portage Toys 'R Us store. That's a Big Lots now, but corporately, Toys 'R Us is attempting to make a comeback in the United States.
ABC News says the parent company, Tru Kids Brands has partnered with an "experiential" retailer b8ta, to open two stores. One in Houston, the other in Paramus, New Jersey. It appears the goal is to change the toy buying experience from simply aisles and aisles of toys to making it an event for the child, and hopefully plenty of sales from the parents. The two locations are upscale sites.
"...the new stores would display products "in an interactive, playground-like environment" and would feature "new events and activities every day," including opportunities to test toys outside of the box, visit different "brand stations," and meet Geoffrey the Giraffe.- ABC News.
If these two stores, that should open ahead of the Christmas shopping season, are successful, the plan is two open more. The guess here is, while we may not ever see Toys 'R Us again in this part of Michigan, you might see Toys 'R Us become some similar to what Ikea is for Yuppies and millennials.
And here's something that may surprise you. Toys 'R Us is making a ton of money outside the United States.
"Toys "R" Us and Babies "R" Us continued to operate in more than 25 countries around the world and generated more than $3 billion in global retail sales in 2018, Tru Kids Brands said in February". - ABC News