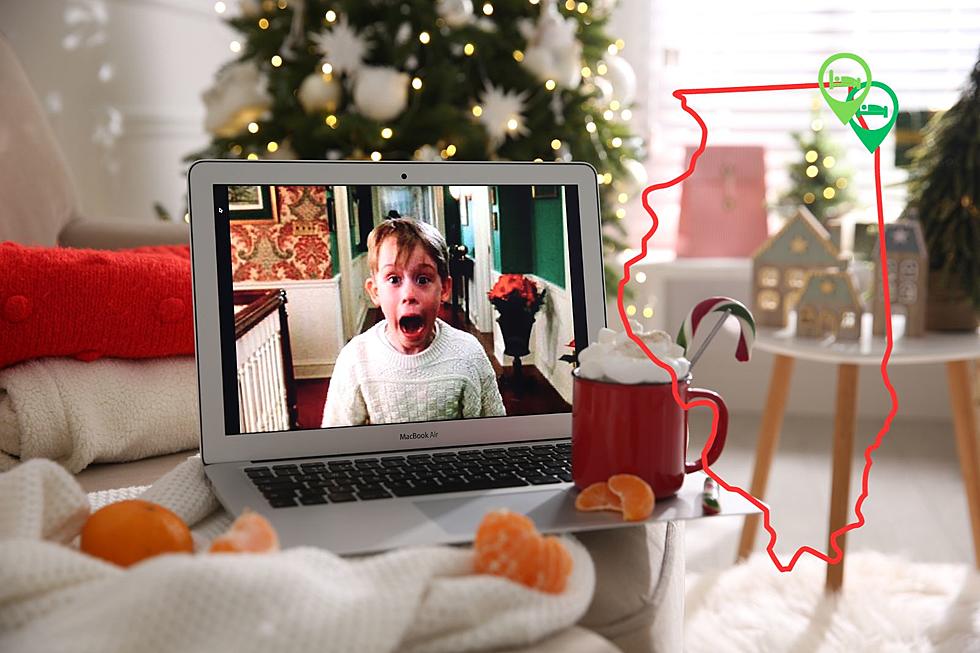 2 Illinois Hotels Offering Home Alone Suites this Holiday Season
Canva
There are 2 Chicago area hotels offering Christmas spirit for your family in the form of Home Alone-themed suites.
Are you going to do the same thing with your family this year that you did last year, or are you thirsty for more?  If you are a fan of the 1990 hit Christmas movie 'Home Alone,' the 1992 sequel 'Home Alone 2,' or you are a holiday fanatic in general, you may want to consider one of these hotel suites in the Chicago area this Holiday season.
---
The King McCallister Experience at The Graduate in Evanston, Illinois
If you're in the mood for eating junk and watching rubbish, the Graduate has what you need this Holiday season according to their website,
Outfitted with all the trimmings of the McCallister master bedroom, plus a few modern Graduate touches, our Home Alone Suite is great for one or two guests. Eat junk, watch rubbish. There's no one there to stop you.
Take a virtual tour of this Christmas movie-themed suite by clicking here.
---
'The Kevin' at the Hilton in Downtown Chicago
It doesn't get more authentic than this.  As 'The Kevin' is a suite that was actually in Home Alone 2 according to Hilton's website,
In the 1992 classic, Home Alone 2: Lost in New York, the memorable and heartwarming scene where Kevin and his family are reunited on Christmas morning was not shot in New York but in the Hilton Chicago's Conrad Suite.
Nightly room rates for 'The Kevin' range from $169 to $409.  Get more info including booking information by clicking here.
---
Or maybe you just want to stay in West Michigan but you don't want to cook.  Here are a handful of options below.
14 Grand Rapids Restaurants Open on Christmas
Looking to eat out on Christmas this year? From sushi to steakhouses, here are 14 Grand Rapids area restaurants open on Christmas Day.
Gallery Credit: Janna
Michigan—Your Antique Ceramic Christmas Tree Could Be Worth Some Money
You may have seen this at your grandma's house growing up. It came out for Christmas, and you had to be extra careful around it so you wouldn't accidentally break it: antique ceramic Christmas trees. These vintage trees are making a huge comeback right now. You can find newer versions in stores, but it's the older antique ones that could be worth a good bit of money these days. Take a look at some ceramic Christmas trees below to get an idea of some of the styles you should keep an eye out for.
Gallery Credit: Kristen Matthews