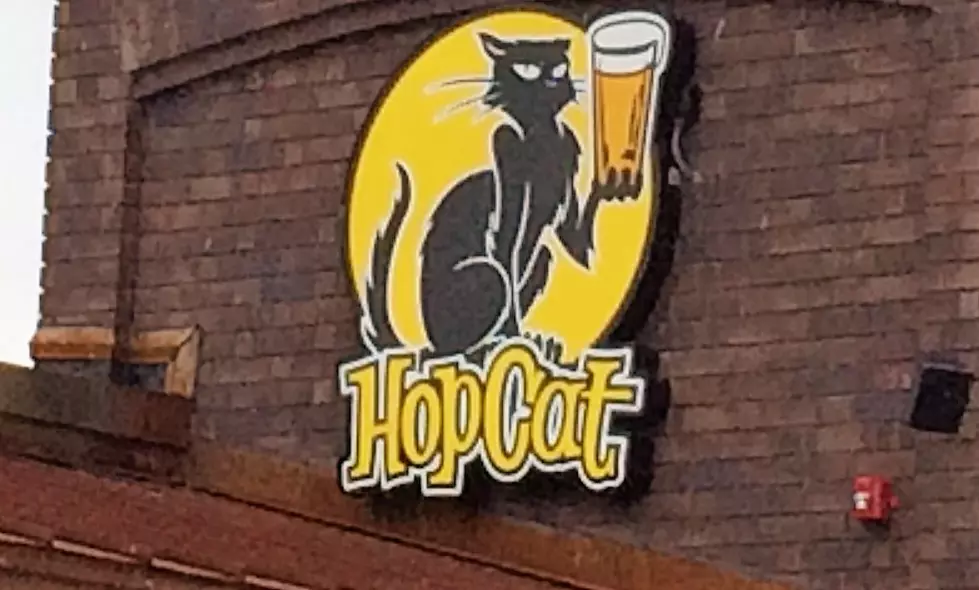 HopCat Opens Downtown on Saturday
Photo: Dave Benson Used by permission
As finishing touches are being completed on the construction, the new Hop Cat is getting ready to open it's doors this Saturday in downtown Kalamazoo.
Restaurant and craft beer bar HopCat is opening this Saturday morning, October 8th at 11 a.m., in downtown Kalamazoo!
HopCat is at 300 E. Water Street across from Bell's Eccentric Cafe and adjacent to Old Dog Tavern. HopCat will offer 100 craft beers on tap, along with full food service, making what they call "food your mom would make if she loved craft beer," Similar to Bell's and Arcadia Ales, they will have a multi-season outdoor patio. The downtown Kalamazoo location will also feature a beer garden with an Airstream trailer turned into a bar.
Chances are they don't need an inducement to get people to come in on Saturday, but HopCat will offer one of their specialties, Crack Fries, free all day on Saturday. HopCat is also offering free Crack Fries every week for a year to the first 200 customers on Saturday.